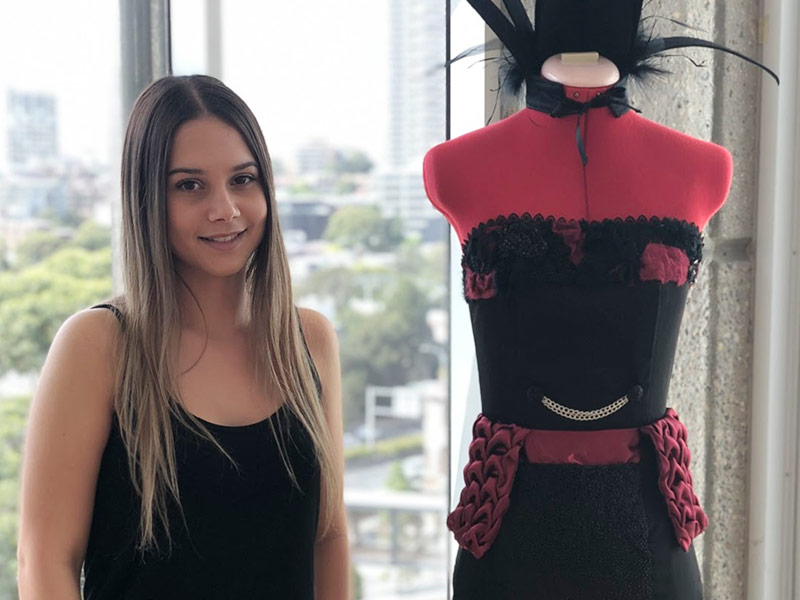 The exceptional costume design work of Cerdon College student Antonela Scarpignato will feature as part of the annual NSW Texstyle Exhibition to be held in March.
Showcasing a selection of outstanding Major Works developed by HSC Textiles and Design students from across NSW, the inspiration behind Antonela's major work is based on the features that reflect the iron age and the character of the Morrigan, the Celtic Goddess of war, death and phantom from Irish mythology.
Antonela said she lost count of the number of hours put into the design and praised her teacher, Tania Gosden for her support.
"To be included in this exhibition is a proud moment," Antonela said. "The design is an outfit worn to create an illusion, one that depicts a characteristic appearance and reflects a particular period of time, era, person, place and thing.
"I went with a dark colour scheme for the character of Morrigan and knew I could go as crazy as I wanted with the theme," she said.
Antonela's design will be on display at 'The Muse' in Harris Street, Ultimo 12-16 March 2019.