Marist origins of Cerdon College
The Marist religious community embraces the Marist Sisters, Marist Brothers, Marist Fathers, and the Marist Missionary Sisters.
The original plan of the Society of Mary was conceived in Lyon in 1816. As early as 1824 the Marist Sisters, with Jeanne-Marie Chavoin as foundress, began their apostolic work of teaching, nursing and doing other kinds of apostolic work, where there was great need in France after the Revolution of 1789. The first home for the Sisters was in the village of Cerdon.
The Congregation of the Marist Sisters spread to other countries, and in 1908 a group of Sisters came to Woolwich to begin their work in Australia.
In 1960, with a small group of students, they undertook a new pioneering venture and Cerdon was begun.
Cerdon College was begun in the two buildings closest to Sherwood Road that continue to be used as classroom and laboratory facilities. The school site has continued to expand as the College has grown in size and as curriculum requirements have changed.
As a Marist community, all strive to bring to the College the spirit of Mary, Mother of God, whom they take as their model.
They strive to imitate her humility, her self-denial, her close union with God, and her love for others. Underlying the Marist educational and apostolic work was the desire to bring the presence of Mary among all with whom they worked.
In recognition of the Marist spirit and tradition of Cerdon College, the Hall is named Chavoin Hall. The Library is also known as the Sr Ann-Marie Learning Centre to recognise the contribution to the school of the Marist Sisters and Sr Ann-Marie Webb, Principal for fifteen years.
---
The History of the College
Cerdon College, named after the birthplace of the Marist Sisters in France, began in 1960 with 50 students and two classes. The current student population is approximately 1100 students.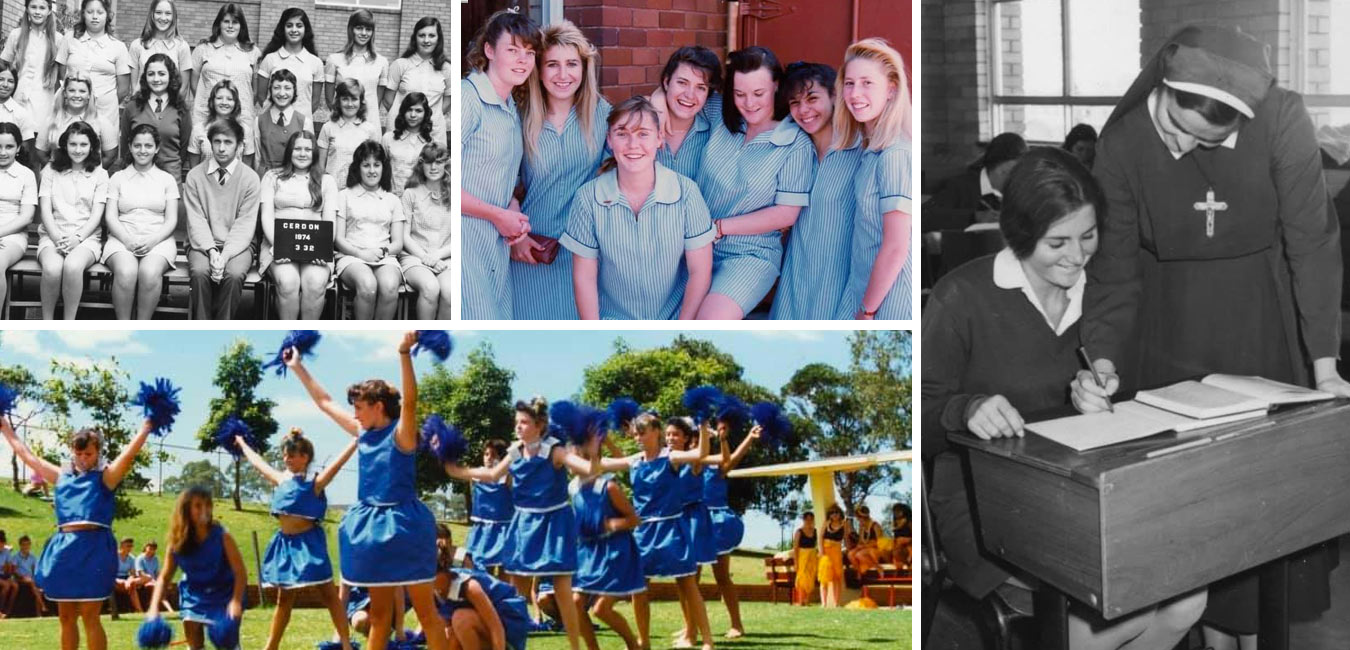 In the late 1950s, the Catholic parents of Merrylands had been pleading for a secondary school for their daughters, and on Sunday 26 March 1961, Cerdon was officially opened and blessed by Cardinal Gilroy after its commencement the previous year.
The growth of the Cerdon community is the story of extensive building projects and an ever-growing staff and student population, under the leadership of Sister Doreen McOscar (Felician) from 1960 -1965, Sister Carmel Conran in 1966, Sister Joan McBride (Aquinas) from 1967 – 1979, and Sister Ann-Marie Webb from 1980 – 1994.
These four women lived the vision and spirit of Mary and committed themselves, through their leadership, to imparting that spirit to the young women they educated.
In 1994, the Marist Sisters made the decision to withdraw from the principalship of Cerdon College. Mr Paul Dolan was appointed in 1995 and remained until 2005. Mrs Patricia Baker was Principal of the College from 2006 to 2021.
The current Principal of Cerdon College is Mrs Lisa-Maree Browning who commenced at the College in 2022.
---
Who we are today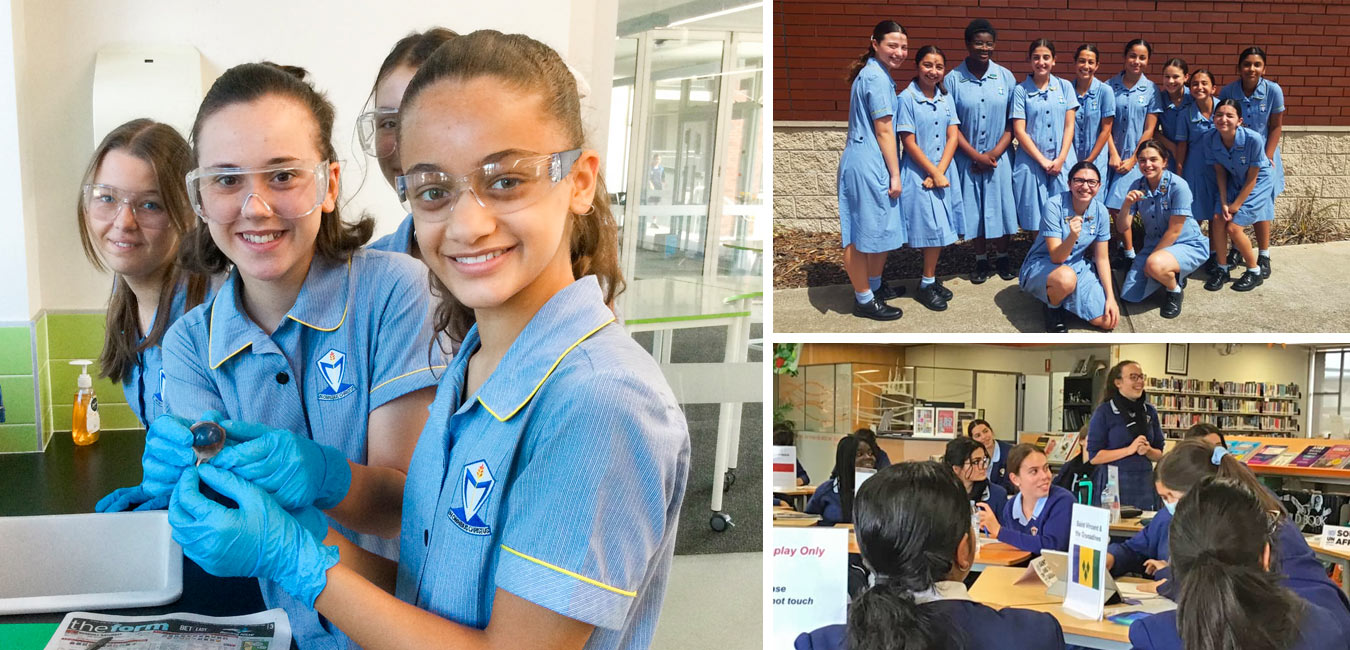 In the 21st Century, Cerdon College continues to develop in all students a passion for lifelong learning. It is therefore important that our students receive an education that equips them to take their place as citizens who are committed to continuing their personal education journey beyond their formal school years. This development takes place within a learning environment grounded in the values of the Marist Sisters' charism.
Students at Cerdon College are provided with a diverse range of activities that allow them to realise their potential. These activities include academic, extra-curricular and sporting activities which are supported by committed staff who seek opportunities to extend students' abilities and challenge students to achieve personal excellence in all endeavours.
Cerdon College students are constantly challenged to achieve academic excellence in positive learning environments; personal faith development; a strong commitment to social justice and a preparedness to make a real difference as global citizens.
---
We've been providing quality Catholic education for over 60 years
Contact us today to find out how to enrol!
What We Offer Learning and Teaching How to Enrol Contact Us