Cerdon College Merrylands is a Catholic High School educating students in the Marist tradition.
We are proud of our school and would like all students in our community to present themselves in a way that reflects the values and standards of the school.
All students who attend Cerdon College must wear the approved school uniform as outlined in our Parent Handbook. The wearing of our school uniform is a consequence of the acceptance of enrolment at Cerdon.
The College uniform has been chosen by students and parents. It is expected that it will be worn with pride. The girls themselves and the whole school community benefit from the image of the girls in a high standard of uniform.
Students should be in full school uniform for all excursions and College events or they will not be permitted to attend the event.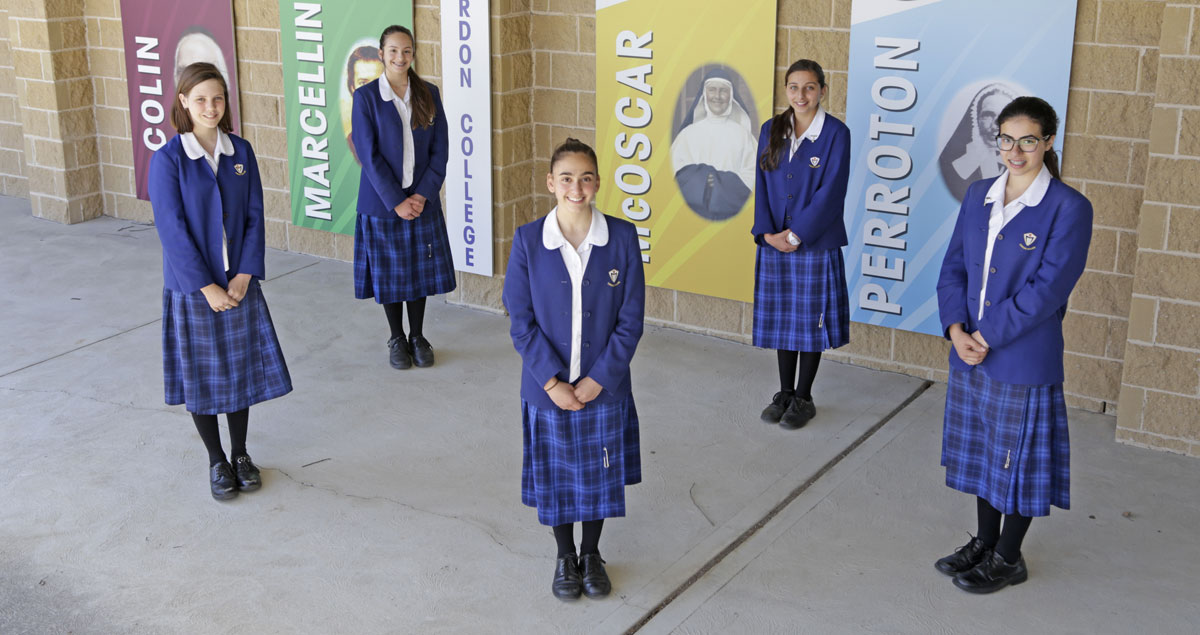 ---
Uniform Shop
Uniform items are only available from the Cerdon College Uniform Shop.
The Uniform must comply with Acceptable Uniform Procedure (Refer to the Parent Handbook)
Access to the College Uniform Shop is via the entry gate on Kenyons Rd.
Opening Hours
Monday by APPOINTMENT ONLY
8:00 am - 2:00 pm
The uniform shop can also be contacted on 8724 7329.
The Uniform Shop accepts EFTPOS, Visa and MasterCard.
Uniform items can also be purchased through the Qkr App. Items purchased via the App will be processed within 1-2 working days and given to your daughter. The app allows you to purchase directly from your smart device and accepts all major credit and debit cards. Qkr! is available from the Apple App store and Google Play store.