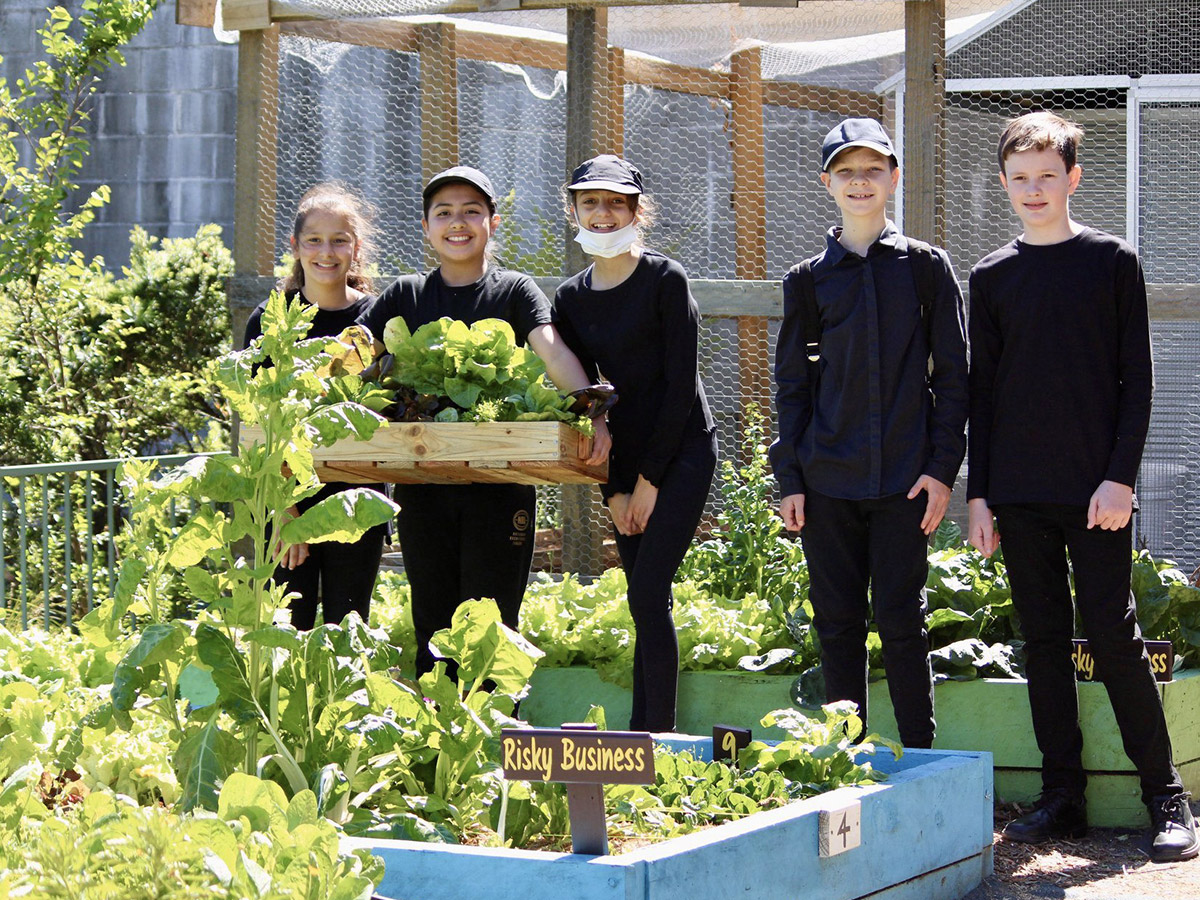 Year 9 students from Catholic secondary schools across Western Sydney have met virtually to discuss what more they can do individually, and in their school communities, families and friendship groups to take action for environmental sustainability and care for the disadvantaged in Australia.
The event was also the Diocese of Parramatta's schools launch of the Australian Catholic Bishops' Conference Social Justice Statement 2021-22: Cry of the Earth, Cry of the Poor.
The Bishops' 2021-2022 Social Justice Statement affirms that "we human beings need a change of heart, mind, and behaviour" so that we can find a way to effectively address the social, economic and ecological issues facing Australia and the world.
Through the Statement, the Bishops invite the whole Catholic community to join them in taking up Pope Francis' call to undertake a seven-year journey towards total ecological sustainability, guided by seven Laudato Si' Goals: response to the cry of the earth; response to the cry of the poor; ecological economics; sustainable lifestyles; ecological spirituality; ecological education; and community engagement and participatory action.
Officially launching the statement for the Diocese of Parramatta, Bishop Vincent Long told the students that a key to action was listening to the cry of those most affected by climate change: the poor and disadvantaged, the farmers, those protecting endangered animals, our Pacific Island neighbours who may one day become climate change refugees, and our young people who will bear the consequences of non-action.
"We can learn so much from our First Nations people who have a deep connection with the land and have a circular notion of caring and relating to the world around them and not just a linear approach that the western mind is often enslaved to," Bishop Vincent said.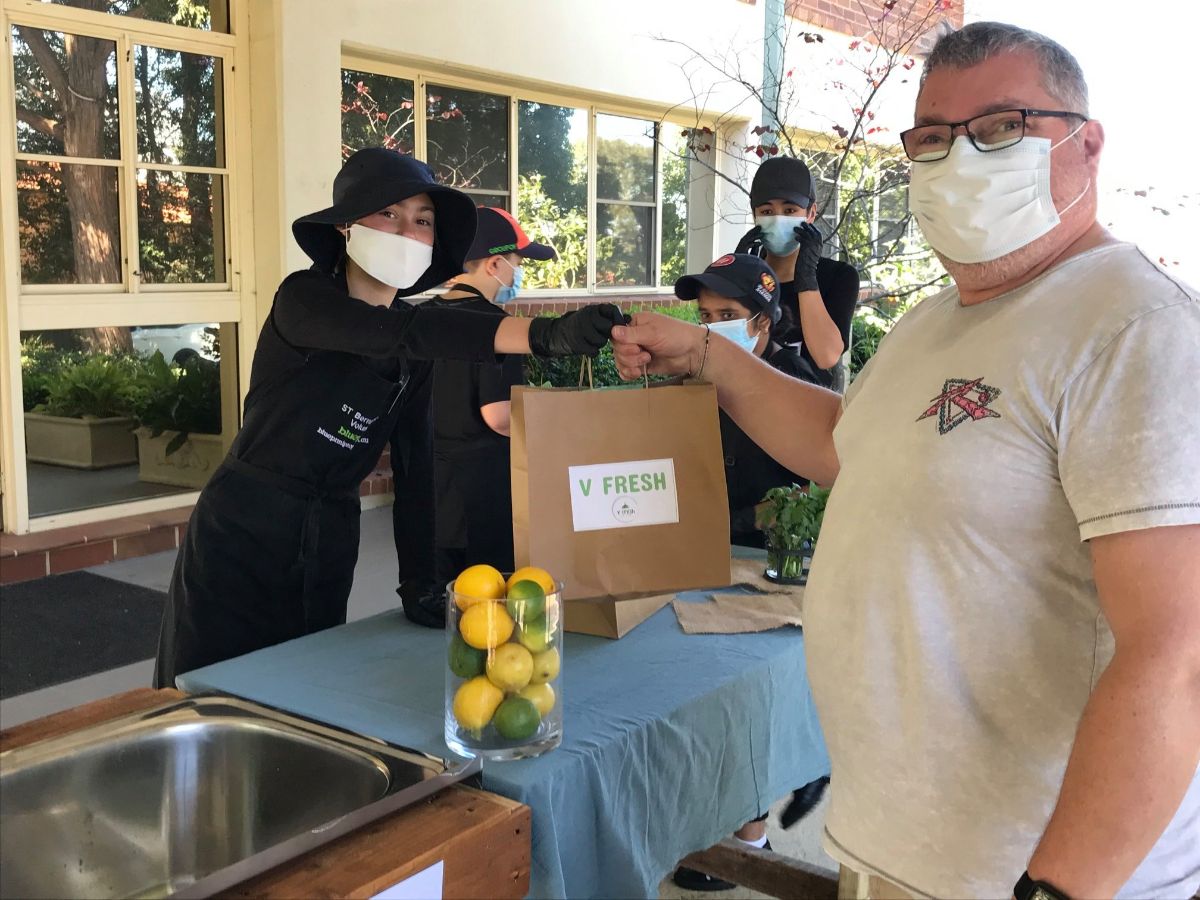 "We have to change the lifestyles that are so damaging to nature. Reduce waste, protect animals, produce food differently. Live with simplicity, live with less material things, live sustainably, live so we can have a better future going forward."
Catholic Education Diocese of Parramatta (CEDP) Executive Director Greg Whitby urged the students to take up the invitation of the Australian Bishops and Pope Francis of a journey of transformation and action towards total ecological sustainability, and responding to the needs of the disadvantaged and excluded.
"We all have a role to play in the future of our planet and our communities. What you have learned about resilience, collaboration, communication and adaptability during these past two years [of the COVID-19 global pandemic] will help you on this journey," Greg said.
"Dr Martin Luther King talked about 'the fierce urgency of the now' - I think that's a really apt way to describe what needs to be done, and when. Now starts here, today, with all of us."
During breakout sessions in their school groups, students brainstormed what environmental issues they are most concerned about and what action their school communities can take to address them. CEDP already has a range of initiatives in place to support good environmental practice in school communities, including through a comprehensive program to install solar panels and LED lighting across its 80 schools.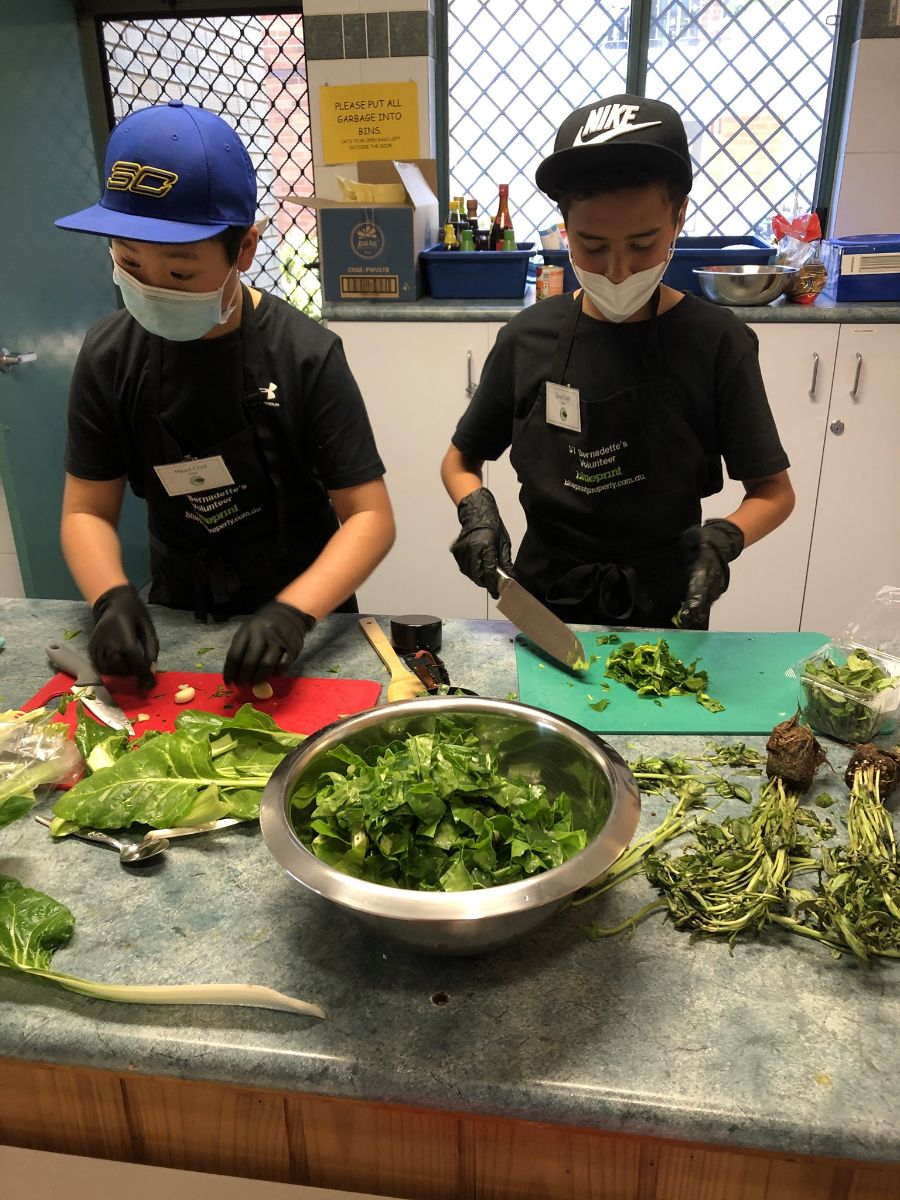 Some of the students' ideas for further action included finding alternatives to plastic packaging in school canteens, increasing existing recycling initiatives and the use of compost bins and worm farms, reducing printing and using electricity timers, educating students about littering, planting more trees and gardens, and raising awareness of ecological issues with family, friends and teachers.
Tania Melki, Mission Teaching Educator at CEDP, who co-hosted the launch event with Dr Sebastian Salaske-Lentern, Peace, Justice & Ecology Diocesan Coordinator from the Diocese of Parramatta, said it was wonderful to see our students pledging to take more action on such a important issue.
"Today's launch reignites the conversation. Our students are inspiring environmentalists, hearing the urgent call of now to action. In listening and working together, we learn to bring new ideas forward in protecting our environment and keeping the conversation going," Tania said.
The schools participating in the event were St Pauls Catholic College Greystanes, Bede Polding College South Windsor, Patrician Brothers' College Blacktown, Emmaus Catholic College Kemps Creek, Penola Catholic College Emu Plains, Catherine McAuley Westmead, and Cerdon College Merrylands.
Australian Catholic Bishops have developed a Social Justice Statement every year since 1940, encouraging the Catholic community to reflect and act on important issues affecting our communities. Read more about the 2021-22 statement.