2019 Open Day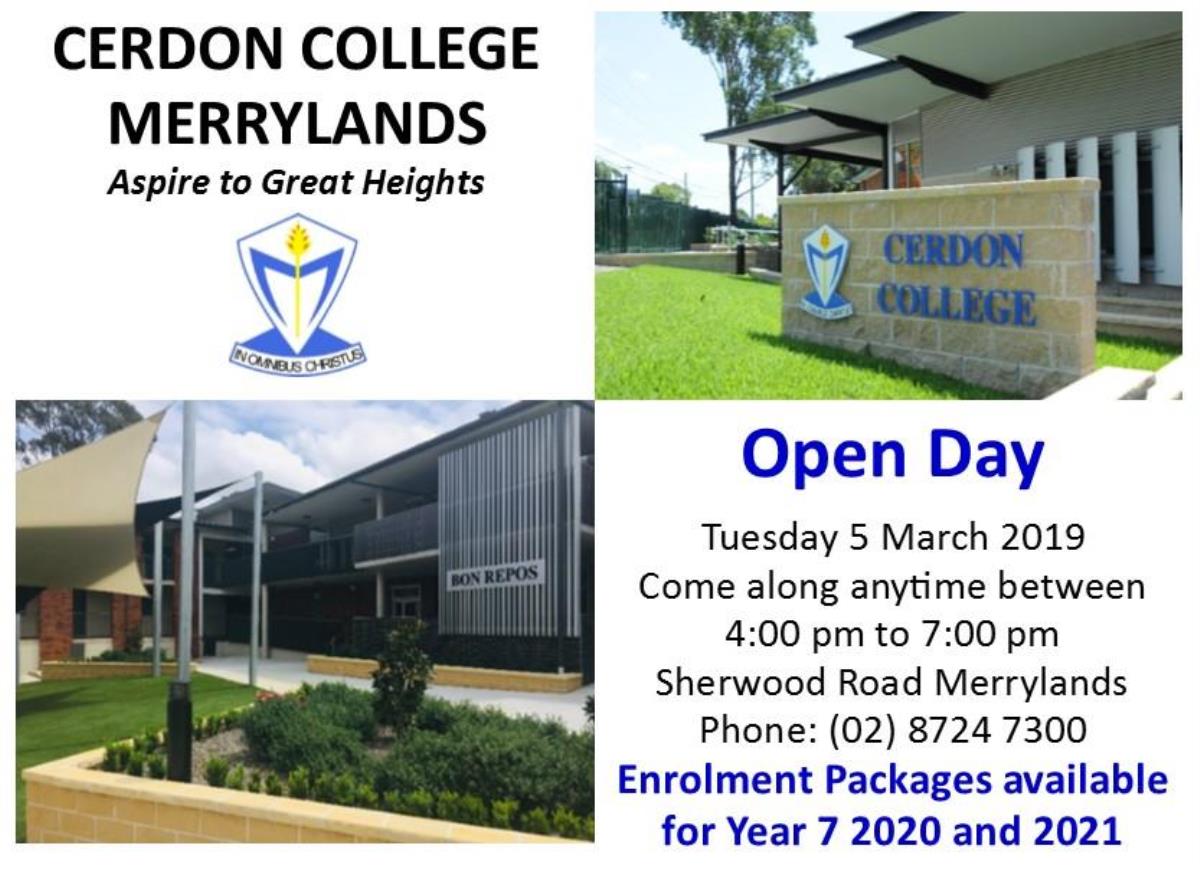 Posted: Tuesday, 12 February 2019
School starting dates for 2018
The school year begins on Tuesday 30 January for all Year 7 students and Wednesday 31 January for all students in Years 8-12.
Year 7 students need only bring a small notebook for the first day, along with their iPad. Students will be connected to the school network and be given their timetable and handbook. Students will work in their homerooms along with their peer support groups to orient them to the College.
All parents are reminded that there is NO parking available on the College grounds at any time; please drop your daughter off in Kenyons Rd or alternatively park in one of the surrounding streets and walk your daughter onto the grounds if you wish to accompany her on the first day.
The swimming carnival will take place on Wednesday, 31 January. All students in Years 7-12 will be expected to attend. Students will need their recess and lunch, towel, College swimming costume and the College excursion bag . Students will be bussed from the College to SOPAC, Sydney Olympic Park and will return to the College in time for the usual afternoon dismissal at 3:20pm.
Classes begin on Thursday, 1 February for all students.
ID Photos will be taken on Friday, 2 February (Years 7 and 11 only) and Year 7 blazers will be fitted on this day also.
We wish all students, and their families, a successful 2018.
Posted: Tuesday, 23 January 2018