Thank you for your interest in enrolling your child at our school. Please complete and return the following forms.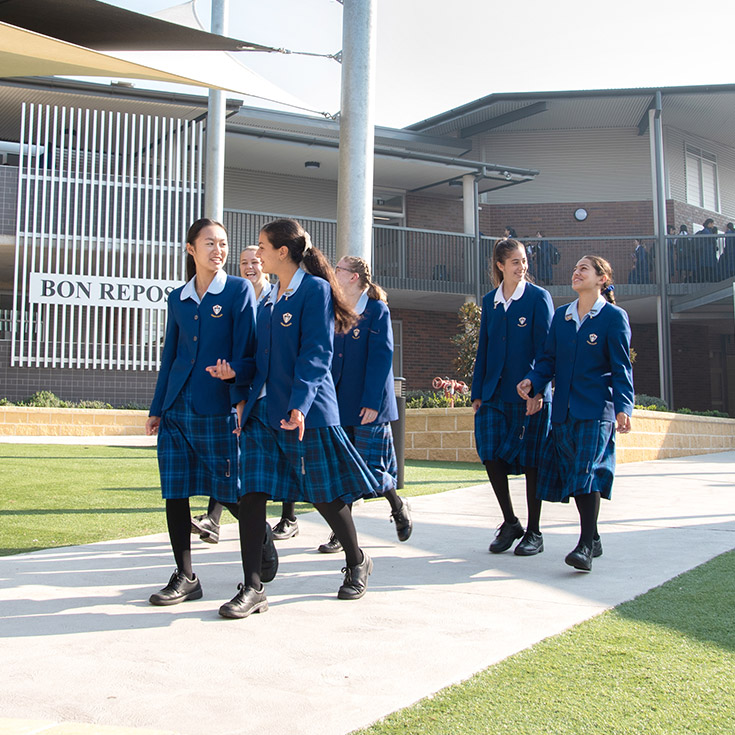 We invite interested families to download and lodge the following enrolment forms:
Before completing the Enrolment Application, read the Enrolment Instructions and Checklist for relevant supporting documents in the Enrolment Application Form.
Applications can be lodged either in person at the School Office or via post and require a $50 non-refundable application fee.
Should you have any questions regarding the application process or school tours, please contact our friendly Enrolments team on (02) 8724 7300 weekdays during school hours.
---
The enrolment process
We understand that starting or changing schools can often be overwhelming. We provide friendly, personal, step-by-step assistance the whole way.
Learn more
Supporting students with high needs
We welcome students with disabilities and/or additional needs but encourage families to contact the school at least 12 months prior to enrolment.
Learn more
How much are the school fees?
A quality Catholic education is affordable and accessible for every family. Significant discounts apply for siblings.
Calculate your school fees
Enrolment policy
Information about the enrolment principles, enrolment criteria and procedures for parents/carers seeking to enrol a child into a CSPD system school.
Read the policy