Our Library
An inclusive, dynamic, information rich learning environment providing students and staff access to a range of resources 24/7.
CSPD school libraries are physical and digital places of inquiry and reading.
They provide access to a range of resources that help students on their Learning journey and help inspire purposeful learning.
Through access to our library resources and services, students develop a range of learner dispositions and capabilities to cultivate a culture of curiosity, creativity, imagination and innovation.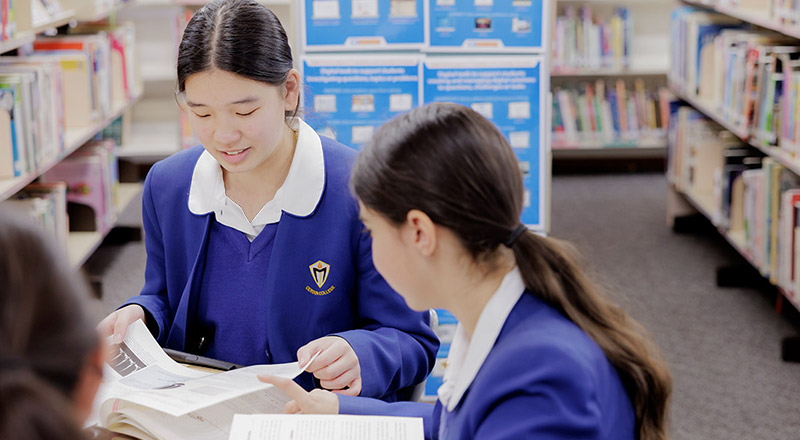 Our Physical Library -
Sr Ann Marie Learning Centre
---
The Sr Ann Marie Learning Centre reflects the values of the Marist charism and provides a welcoming, shared school community space for all students. It is a space where students gather to work, study, read, create, collaborate, share, participate, think, and discover. Facilities include spaces for individual study and reading, group work, whole classes and a Makerspace with 3D printers and Apple iMacs for students involved in design-related, science and STEM projects.
The library's collection continues to evolve over time in response to a range of learning needs, interests and abilities and caters to students with special needs, gifted and talented and ESL students. Resources include an extensive children's and young adult fiction collection, a well-developed non-fiction collection to support student learning across the curriculum, a range of multimedia resources including audio books, and a growing selection of quality digital resources.
In a supportive environment, students are encouraged to read for knowledge and pleasure, challenge their thinking, develop their skills and become lifelong, active learners.
Student Support
---
Teacher Librarians are on hand to assist students with locating quality information from relatable sources and ensure it is used in an ethical manner. All library staff have a great passion for literature and are on hand to provide help to students to find their next 'great read'.
Student Support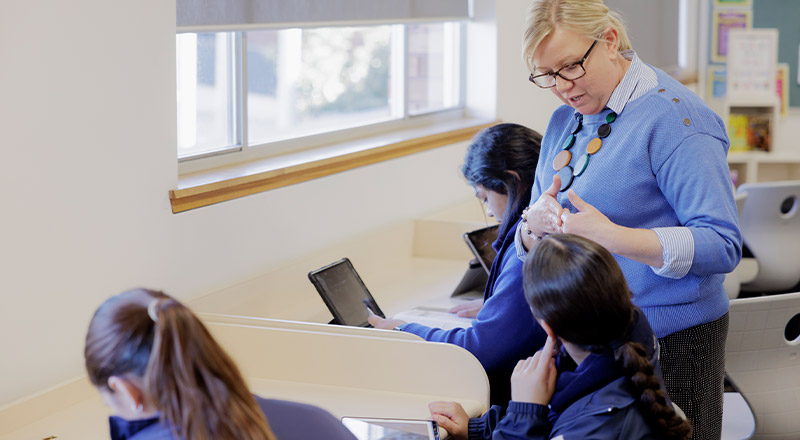 eLibrary
---
Students have access to the eLibrary - the digital gateway to a range of quality online resources that encourage and enhance reading and support inquiry learning.
The virtual library gives access to an electronic bookshelf and database access for students and staff.
Access our eLibrary
eLibrary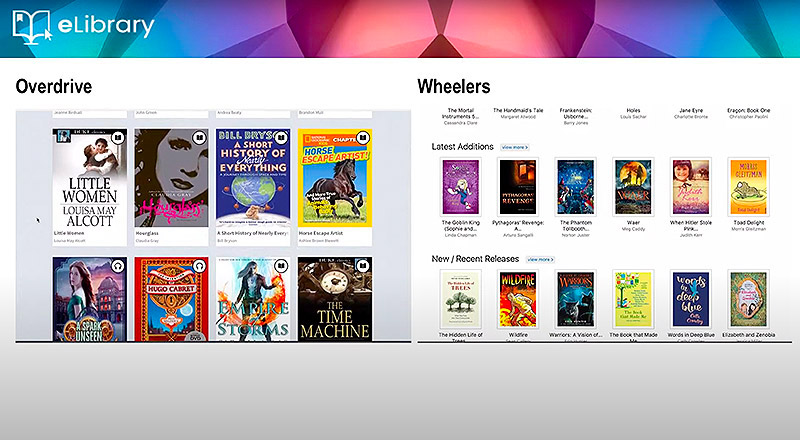 More about learning at Cerdon College