Facilities and Resources
Cerdon provides modern learning spaces that support collaboration and enhance a variety of educational experiences.
Discover Cerdon College
---
Located in Merrylands, Cerdon College is a multicultural Catholic school for girls. Our students are encouraged to live out the values of Christ in a caring and supportive environment.
Watch the video to explore our modern, well-resourced facilities.
Discover Cerdon College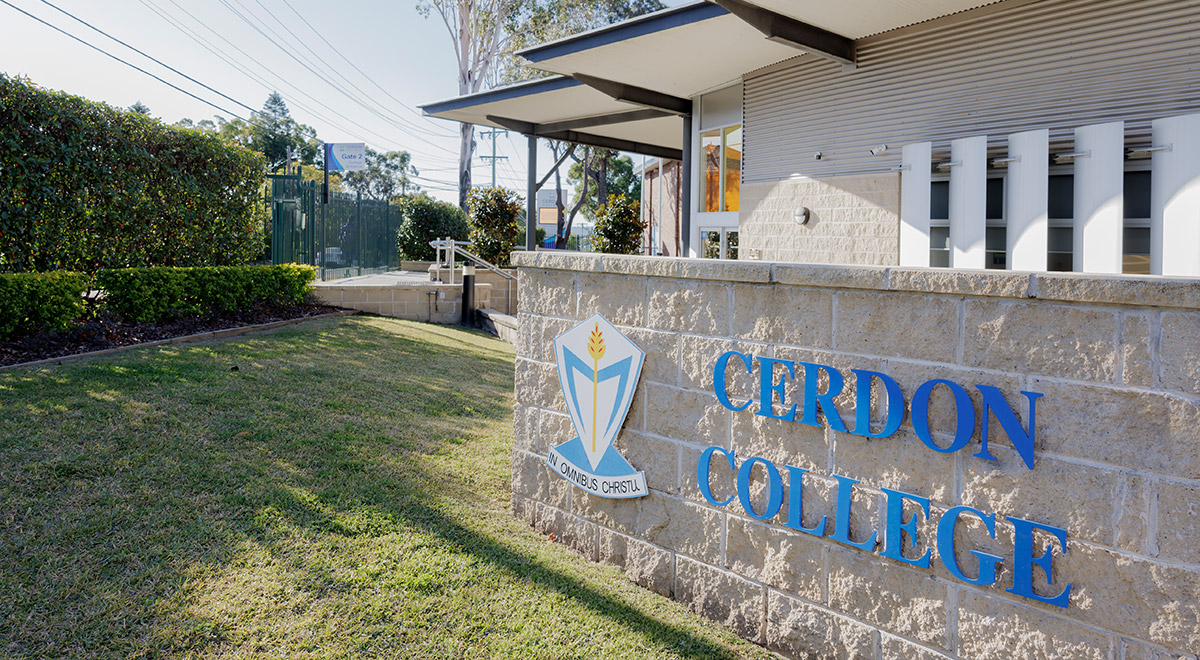 Learning Spaces
---
The learning spaces at Cerdon enhance the learning opportunities of our students.
Using the latest technology and flexible seating options, students will learn how to work both independently, and as part of small or large group. Our learning spaces and resources are designed to adapt to the task at hand. Our contemporary facilities include: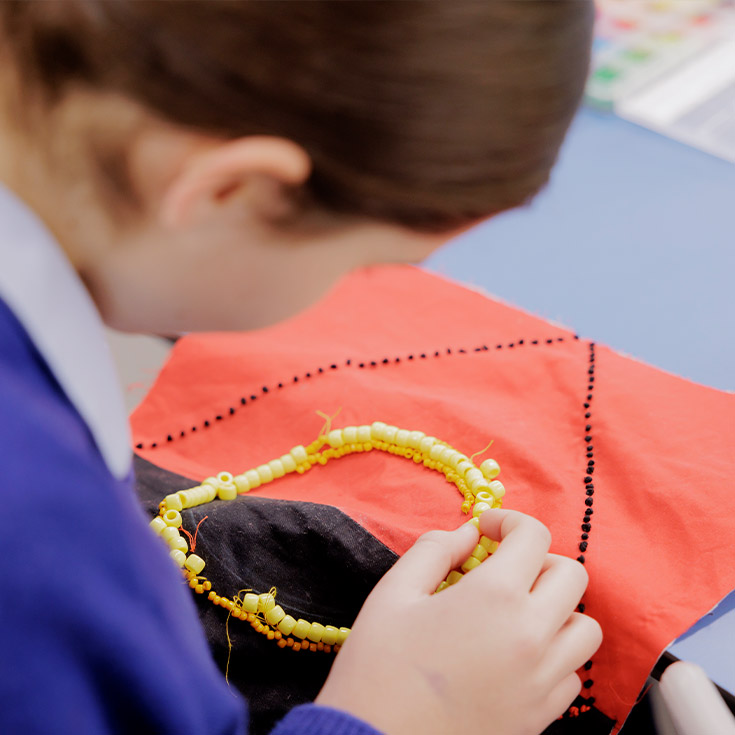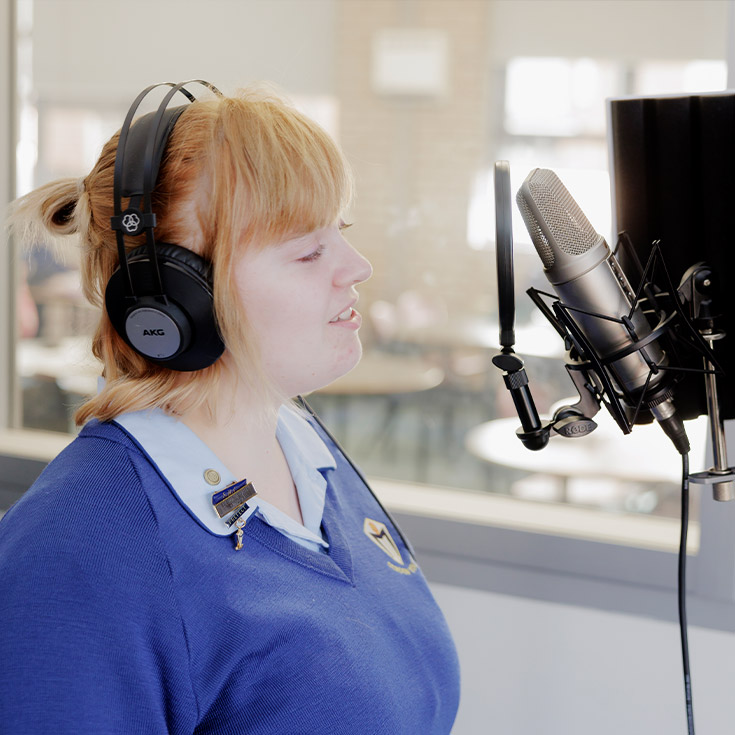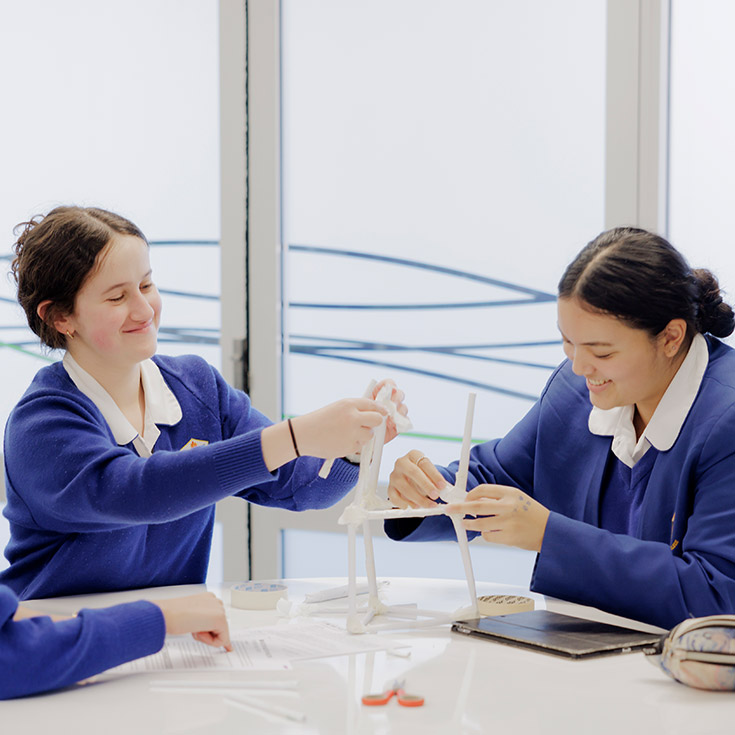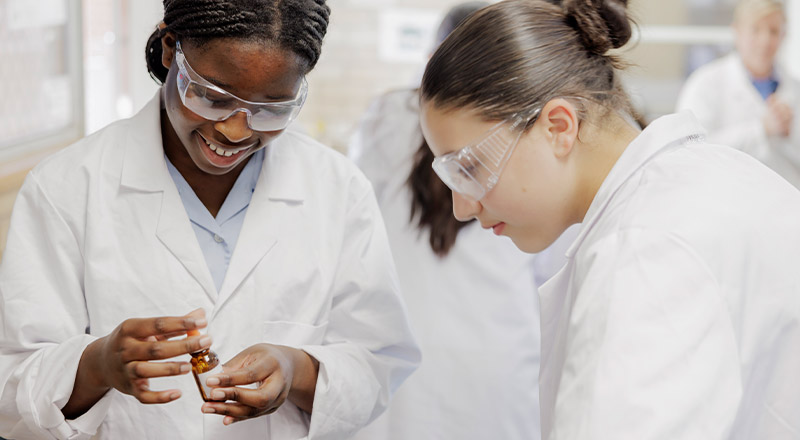 Specialised Areas
---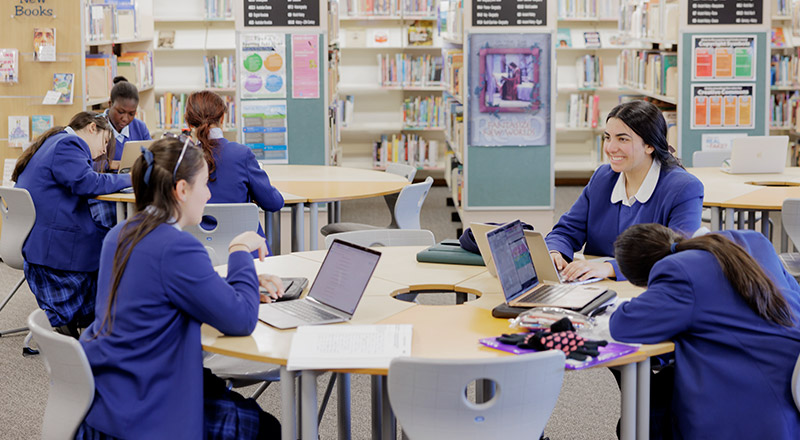 Known as the Sr Ann-Marie Learning Centre, our library is a busy space where students come together to study, collaborate, read and participate in a range of extracurricular activities.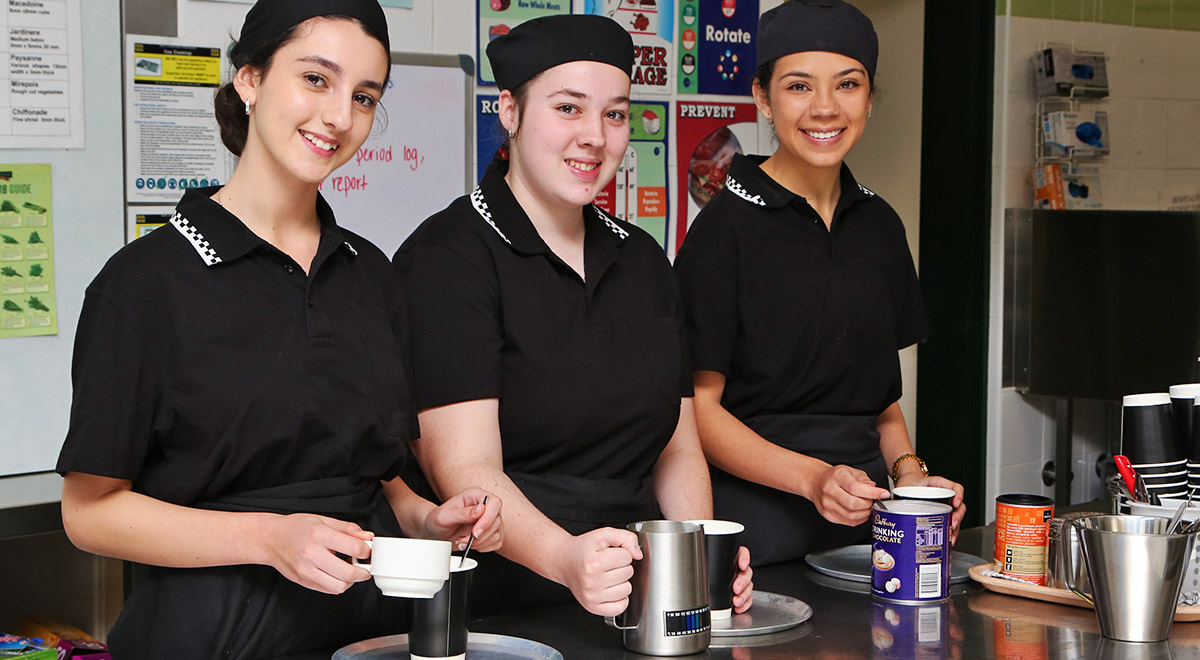 Our kitchens are the commercial standard for hospitality and food technology classes.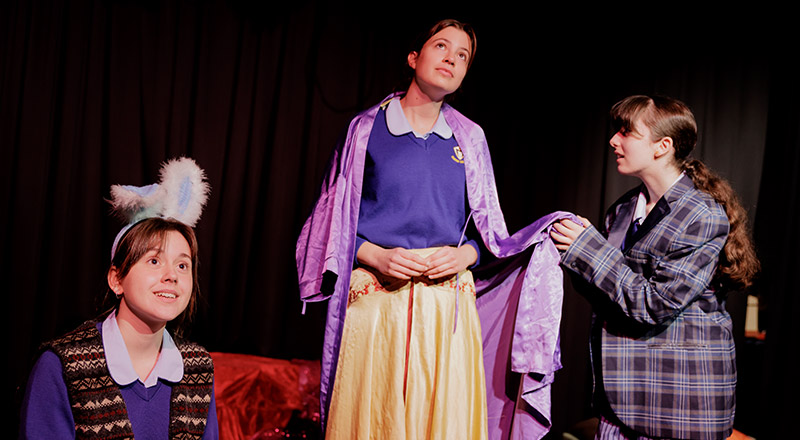 Our studios are complete with theatre seating and stage curtains.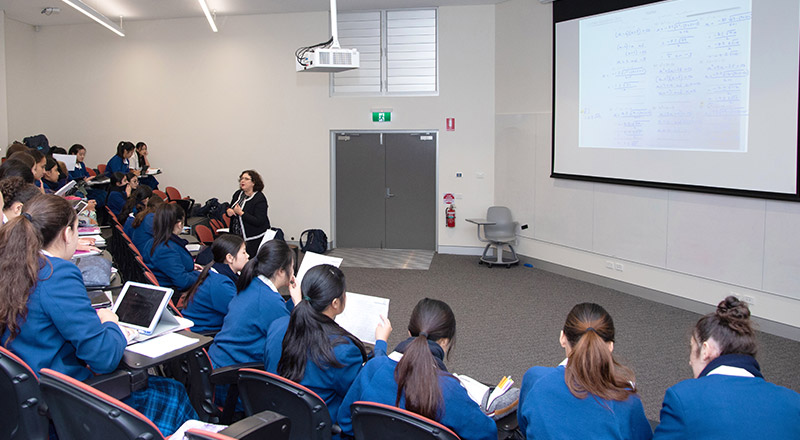 A cinema-like space that supports visual learning opportunities and screenings of student work.
Outdoor Areas
---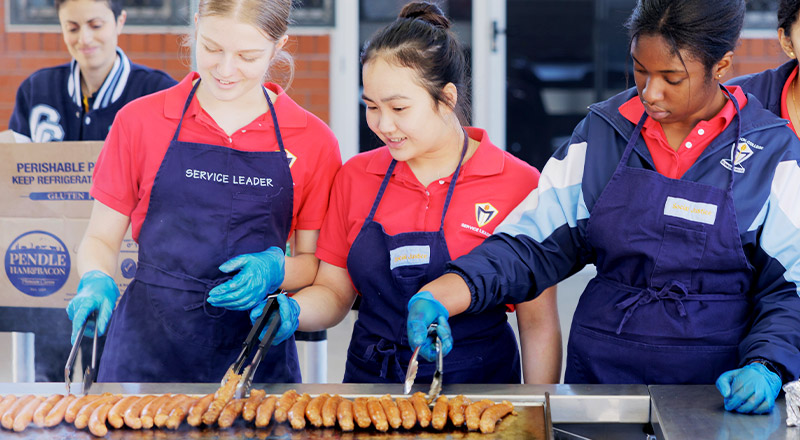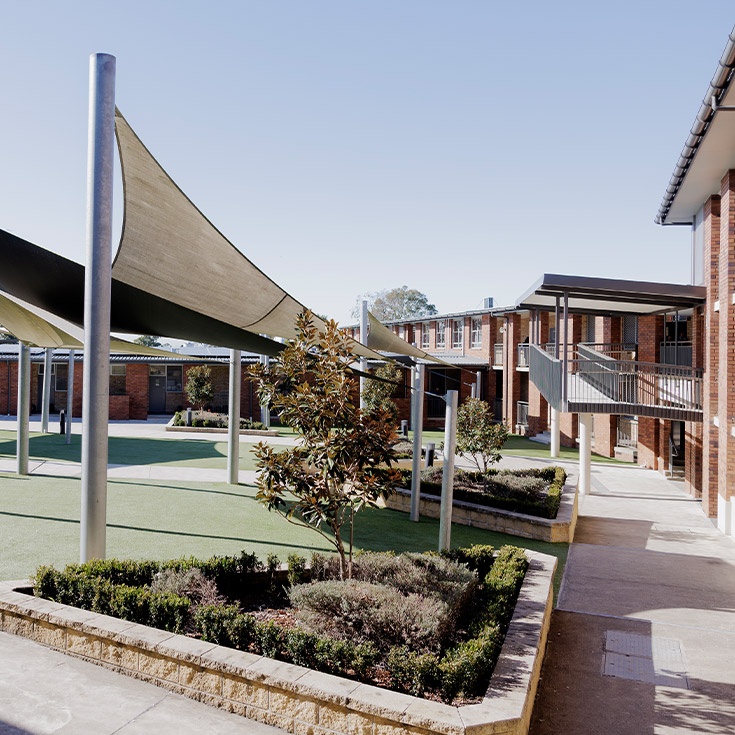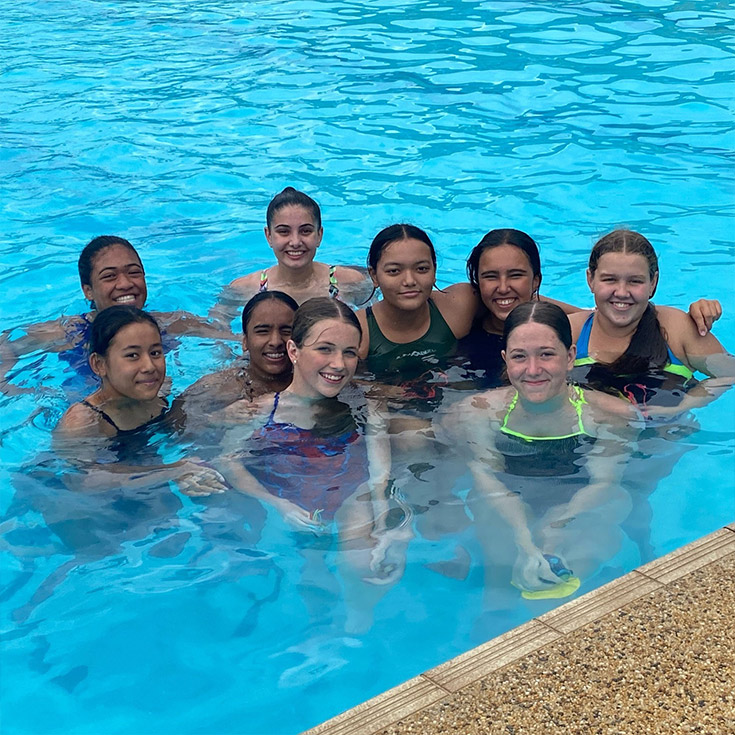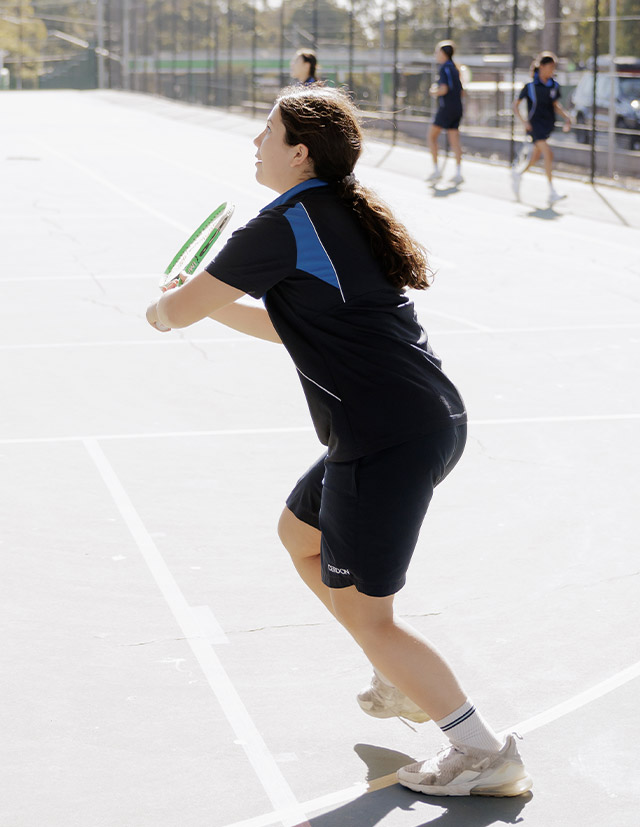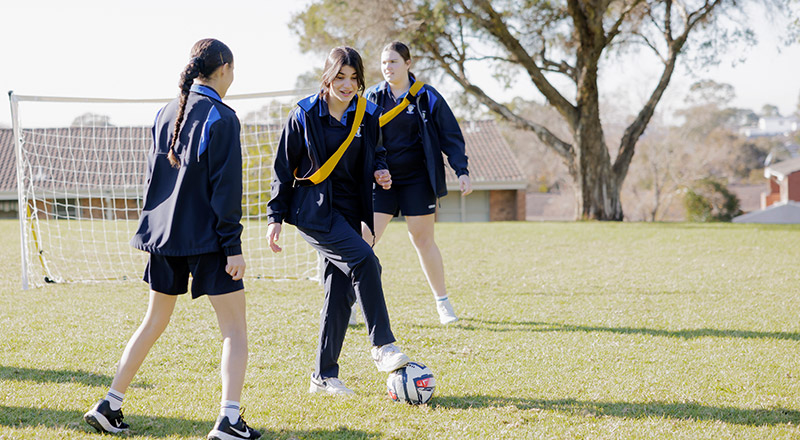 Students at Cerdon also enjoy making the most of the College's outdoor areas. These include:
Basketball/ Netball Courts
A large basketball/netball court is one of a number of areas available for students to engage in healthy physical activity.
We strive to offer our students a range of activities and sporting opportunities that help to develop the whole person and have a number of open outdoor areas and sports courts available.
Our students benefit from the use of an on-site 25m x 1 5m x 1.2m pool.
Our BBQ area allows a variety of fundraising and social activities to take place.
Visit Cerdon College today!
See for yourself why we're such a great place to learn.