CSPD school libraries are physical and digital places of inquiry and reading.
They provide access to a range of resources that help kids on their learning journey and help inspire purposeful learning.
Through access to our library resources and services, students develop a range of learner dispositions and capabilities to cultivate a culture of curiosity, creativity, imagination and innovation.
---
Sr Ann Marie Learning Centre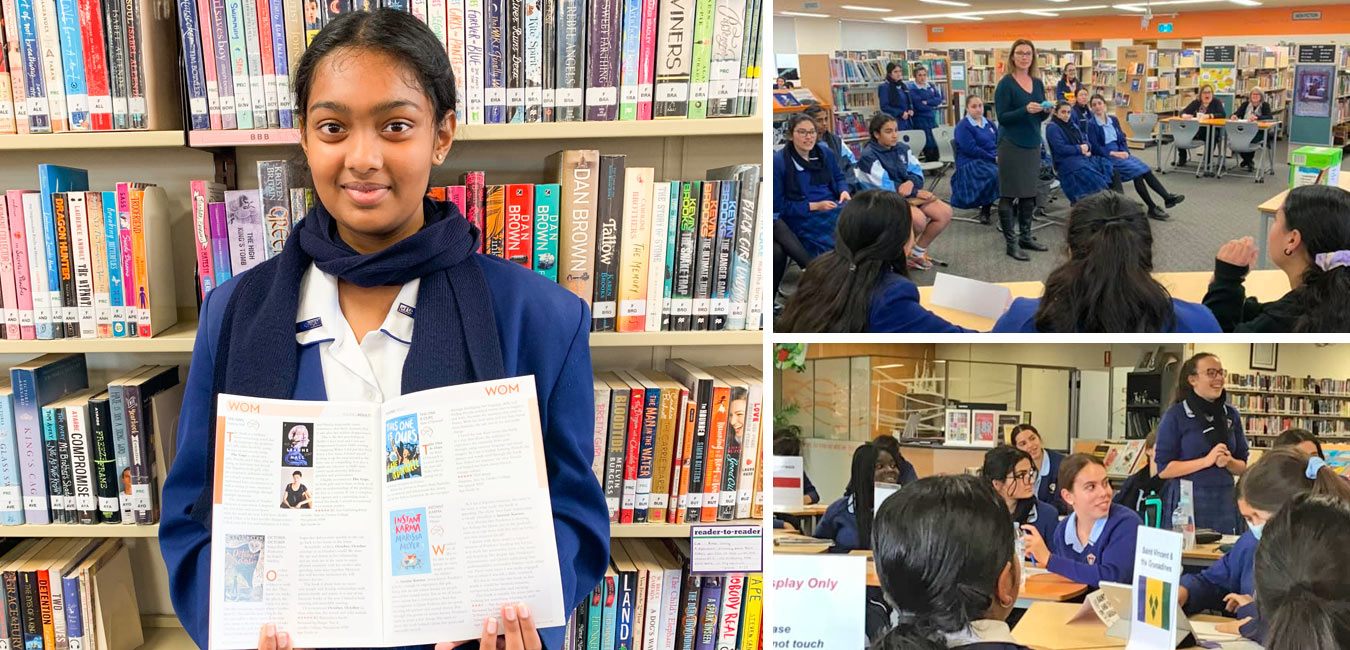 Cerdon College's school library is named after Sr Ann Marie Webb, Marist Sister and past Principal of the College (1980 to 1994). Sr Ann Marie is warmly remembered for her dedication to the young women of Cerdon College, and the impact she had on the lives of many; before, during and for many years after her time as Principal, where she continued to impart the spirit of Mary through her work with the school community. The Sr Ann Marie Learning Centre reflects the values of the Marist charism and provides a welcoming, shared school community space for all students.
It is a space where students gather to work, study, read, create, collaborate, share, participate, think, discover and be immersed in a 21st century learning environment. The Sr Ann Marie Learning Centre supports effective teaching and learning through the provision of a range of services, resources and facilities delivered in collaboration with teaching and library staff. Facilities include spaces for individual study and reading, group work, whole classes and a makerspace with 3D printers and Apple iMacs for students involved in design-related, science and STEM projects.
The library's collection continues to evolve over time in response to a range of learning needs, interests and abilities and caters to students with special needs, gifted and talented and ESL students. Resources include an extensive children's and young adult fiction collection, a well-developed non-fiction collection to support student learning across the curriculum, a range of multimedia resources including audio books, and a growing selection of quality digital resources.
Through providing access to and regular curation of a range of quality print and digital resources, the Sr Ann Marie Learning Centre aims to not only facilitate learning at a student's point of need but to extend, challenge and encourage students to become curious, questioning learners who take responsibility for their own learning and embrace opportunities to explore their interests and creativity further. In a supportive environment students are encouraged to read for knowledge and pleasure, challenge their thinking, develop their skills and become lifelong, active learners.
---
eLibrary
E-Library is accessible 24/7 with students and teachers able to access the system from home. E-Library enables teachers and students to:
easily find a book in their own library, or other connected libraries
to read or write a review
to access a range of eResources and databases
Our eLibrary is one of the best in Australia and has helped students to complete homework and to source good, quality information they can trust for a variety of course subjects including geography, history, society and culture, literature, drama, religion, science and more.
Access our eLibrary
---
Visit Cerdon College today to see learning in action!
We welcome new families to our school, Catholic and non-Catholic, so contact us today.
Curriculum What we offer Bring your Own Device Contact Us