Business innovation challenges students "to be comfortable with being uncomfortable"!
20 Nov 2018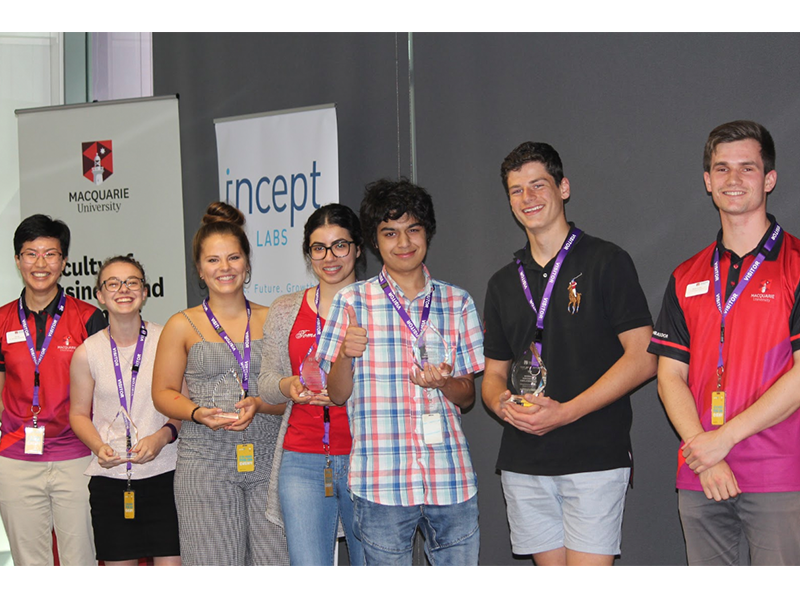 Students from five schools in the Catholic Diocese of Parramatta (CEDP) embraced the opportunity to be taught the ingenuity needed to be successful in the modern workplace when Macquarie University's Faculty of Business and Economics, along with Incept Labs, ran a Business Innovation Challenge (BIC).
The event was held at the Optus Innovation Hub in Macquarie Park with students from Caroline Chisholm College, Glenmore Park, Cerdon College, Merrylands, Xavier College, Llandilo, St Columba's Catholic College Springwood and Marian College, Kenthurst attending.
Incept Labs co-founder and executive director Dr Robert Kay said BIC offers secondary students real business problems to solve over two days.
"Students work outside their comfort zone, are divided up into groups and have to work collaboratively on an authentic problem faced by one of our business partners in this case Optus Business and their client IAG. They then have to interview and pitch to representatives of the business partner in three learning cycles, leading up to a final idea and pitch,'' Dr Kay said.
"The idea behind this is to present students with an authentic business problem ensuring the skills they develop during the challenge are readily transferable to the real world, thereby providing a unique participatory style of education to complement and augment learning in school and university,'' Dr Kay said.
The challenge was for students to consider the potential impacts of denial of service and ransomware-type attacks on a 'connected' home. They also had to identify the risks to people and assets this problem involved and identify innovative approaches to reduce their cyber risk.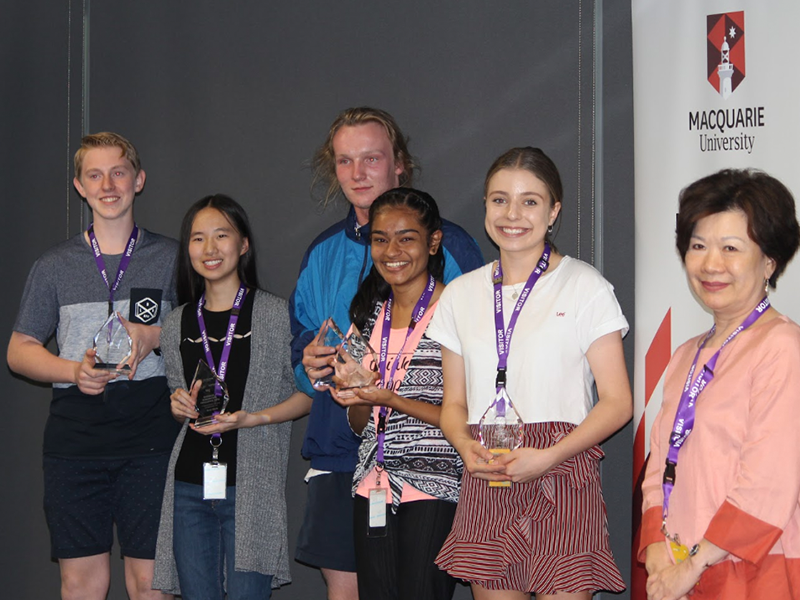 Caroline Chisholm Partnership Manager Dianne Mills said this challenge was a great way to help make students "comfortable with being uncomfortable".
"It taught them to develop the confidence to take risks, to think about the questions they need to ask to get the answers they need for their solution," Mrs Mills said.
"It has been really great to see our girls get into the challenge and naturally fit into their roles within their groups and work as a team.''
Cerdon College HSIE teachers Katarina Brizgala and Jasmina Drageljevic said it gave them experience working with students in a 21st century learning environment outside of an ordinary school setting.
"For us, it was a challenge to take a step back and not give the students answers when we could see they were struggling with aspects of their work. The students seemed to struggle with the concept that there is no right answer as they are used to that validation,'' Miss Brizgala said.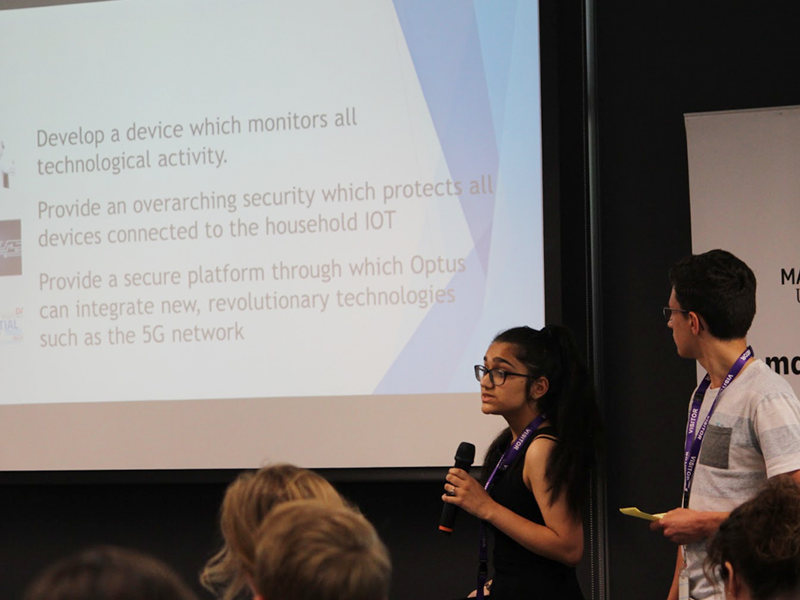 All the groups had a chance to win several trophies based on: Best Idea, Best Group Work and Best Pitch.
Caroline Chisholm student Sakshi Singh, who was part of the winning group for Best Pitch, said she was nervous working amongst a group of people she did not know.
"My nerves soon disappeared after our group bonded so well together," Sakshi said. "The biggest lesson I took away from the experience was to accept other people's ideas to get the best solution.''
Xavier College student Kayne Maharaj, who was part of the winning group for Best Group Work said he was happy the team went with his idea; however, learning to pitch it with confidence was his challenge. "I had to learn about networking in 48 hours and now I am the network King!"
06 Nov 2023

This event will allow high school students and graduates the opportunity to have conversations and coaching sessions with experts from their desired field.

08 Sep 2023

Apply for the 2024 Teacher Scholarship Program today. Applications close Monday, 9 October 2023!