Cerdon Student Follows in the Path of the Diggers
14 Feb 2018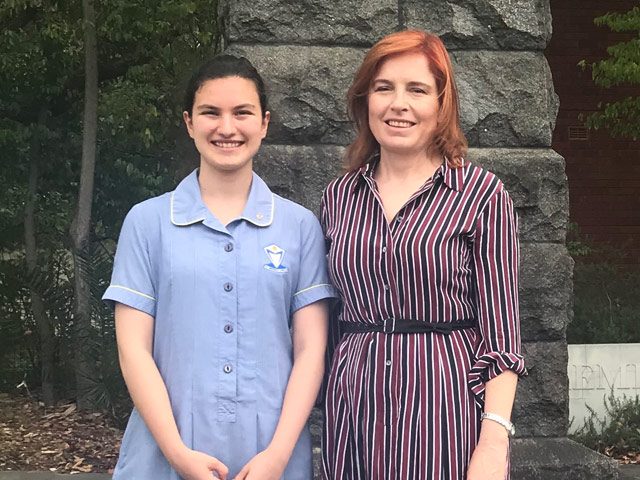 Cerdon Student Tamsyn Balogh-Caristo with Julia Finn, the local member of Parliament for Granville.
Cerdon College student Tamsyn Balogh-Caristo has been announced as the recipient of the New South Wales Premier's ANZAC Scholarship, after submitting her artwork for the into the competition.
Around a dozen students from Year 9 and Year 10 entered in the competition in the hopes of being selected as a recipient for the scholarship; they submitted some excellent and inspiring works, ranging from written pieces, to artworks, and a variety of other media.
The four final entrants, who were interviewed late last year, are all students from Year 10. The college would like to congratulate Victoria Purkis, Jemima Barkley, Tamsyn Balogh-Caristo and Jemma Lee Dickson for their inspirational and articulate submissions, as well as for their involvement in the opportunity, in which they represented the college.
The recipient of the scholarship and winner of the competition was Tamsyn Balogh-Caristo. Tamsyn is lucky enough to be touring the battlefields in France and Belgium with 20 other students from around New South Wales, as part of the ANZAC Scholarship.
Tamsyn will be following in the footsteps of Australian Diggers, retracing their steps and taking an insightful, exciting journey through history.
Following on our ANZAC theme, a group of seven students from Year 10 were also selected to attend a special ceremony with their coordinator, Mrs Drageljevic.
The students represented the college where a sample of soil from the Prospect and Sherwood War Memorial in Arcadia Street was taken and will be displayed with a plaque, in the War Memorial in Hyde Park alongside 1700 others.
The aim of the soil collection program, run by the ANZAC Memorial in New South Wales, is to represent all of the places in NSW where soldiers in World War One enlisted from.
The college wishes Tamsyn the best of luck for her inspiring, exciting opportunity ahead. We're looking forward to learning more about her journey in the near future.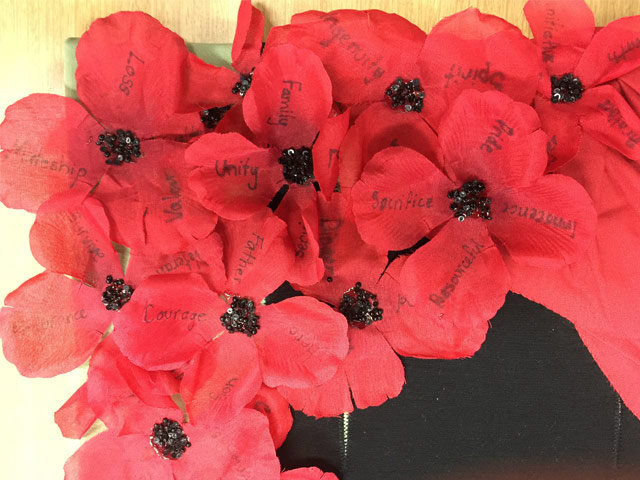 Tamsyn's artwork, which was submitted to the scholarship program
06 Nov 2023

This event will allow high school students and graduates the opportunity to have conversations and coaching sessions with experts from their desired field.

08 Sep 2023

Apply for the 2024 Teacher Scholarship Program today. Applications close Monday, 9 October 2023!