Cerdon students provide breakfast to the disadvantaged
04 Dec 2017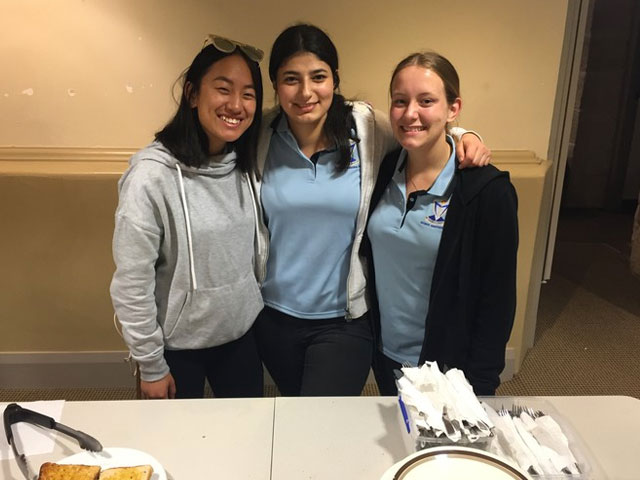 Staff and students from Cerdon College have been volunteering their time and working very early on Saturday mornings at St Patrick's Church Hill to provide breakfast to the disadvantaged.
Our Year 12 students have concluded their time and have "passed the baton" to our Year 11 who have taken up the challenge.
Sr Fidelis SM, a past staff member of Cerdon, expressed her sincere gratitude to the College for the support and manner with which our girls participate.
We also thank the staff who have supported this initiative and give their time to ensure that students can participate in such a worthy cause that exemplifies all that we stand for here at Cerdon.
Cerdon College has always had a strong commitment to social justice initiatives. The College motto, 'In Omnibus Christus' (In all things Christ), is the foundation of all the activities of the Cerdon College Marist Social Justice Group. The students come together in the Marist way, combining their beliefs, values and practices, to create opportunities for those in the wider global community who are less able to help themselves.
06 Nov 2023

This event will allow high school students and graduates the opportunity to have conversations and coaching sessions with experts from their desired field.

08 Sep 2023

Apply for the 2024 Teacher Scholarship Program today. Applications close Monday, 9 October 2023!