Commemoration of First Reconciliation Ceremony
18 May 2018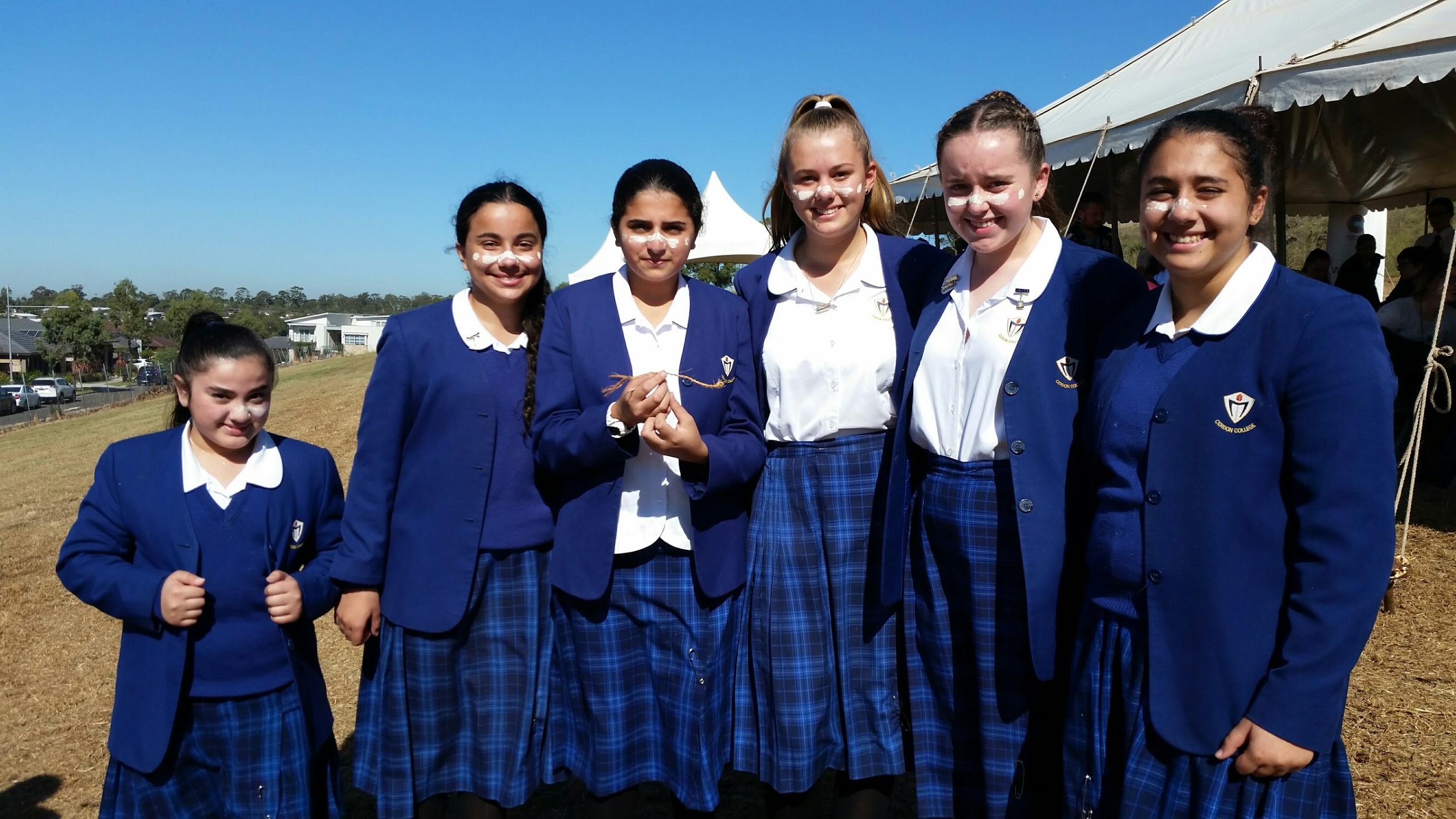 Vanessa Mekdessi, Sophia Siderides, Jamelle El Koura, Hannah Khoury, Sarah Denniss and Elissa El-Bayssari after performing a farewell dance as part of the activities.
On the 3rd of May, six Year 9 students had the privilege of attending the Reconciliation Ceremony hosted by the Cumberland Council.
This commemorative event marked the important moment in Australia's history, when a group of Aboriginal women and a young free settler, facilitated a meeting between local Aboriginal leaders and British settlers. This meeting led to the end of the ongoing conflict in Parramatta and Prospect and was the first recorded act of reconciliation between the Darug Aboriginal people and British settlers in New South Wales.
The event consisted of a smoking ceremony, cultural performances, Dreamtime story telling, interactive workshops and a history lesson about this significant moment. We were also taught a cultural dance that we were able to perform to close the event.
Year 9 have been learning about early Australian history within our history classes, so this was a great opportunity to further our knowledge on the topic. It was an amazing experience and we are extremely thankful we were given the chance to attend this ceremony. We thank Cumberland Council for the invitation and hope to be invited again next year.
Sophia
The day was enjoyable because we got to see cultural dances, and we got our face painted. I learnt that the cultural dances are a way to connect with people. We also got to learn the history of how the Aboriginals were treated and that everything is made from Mother Nature.
Jamelle.
06 Nov 2023

This event will allow high school students and graduates the opportunity to have conversations and coaching sessions with experts from their desired field.

08 Sep 2023

Apply for the 2024 Teacher Scholarship Program today. Applications close Monday, 9 October 2023!