Year 7 ICT up-skills for the future
01 Jun 2018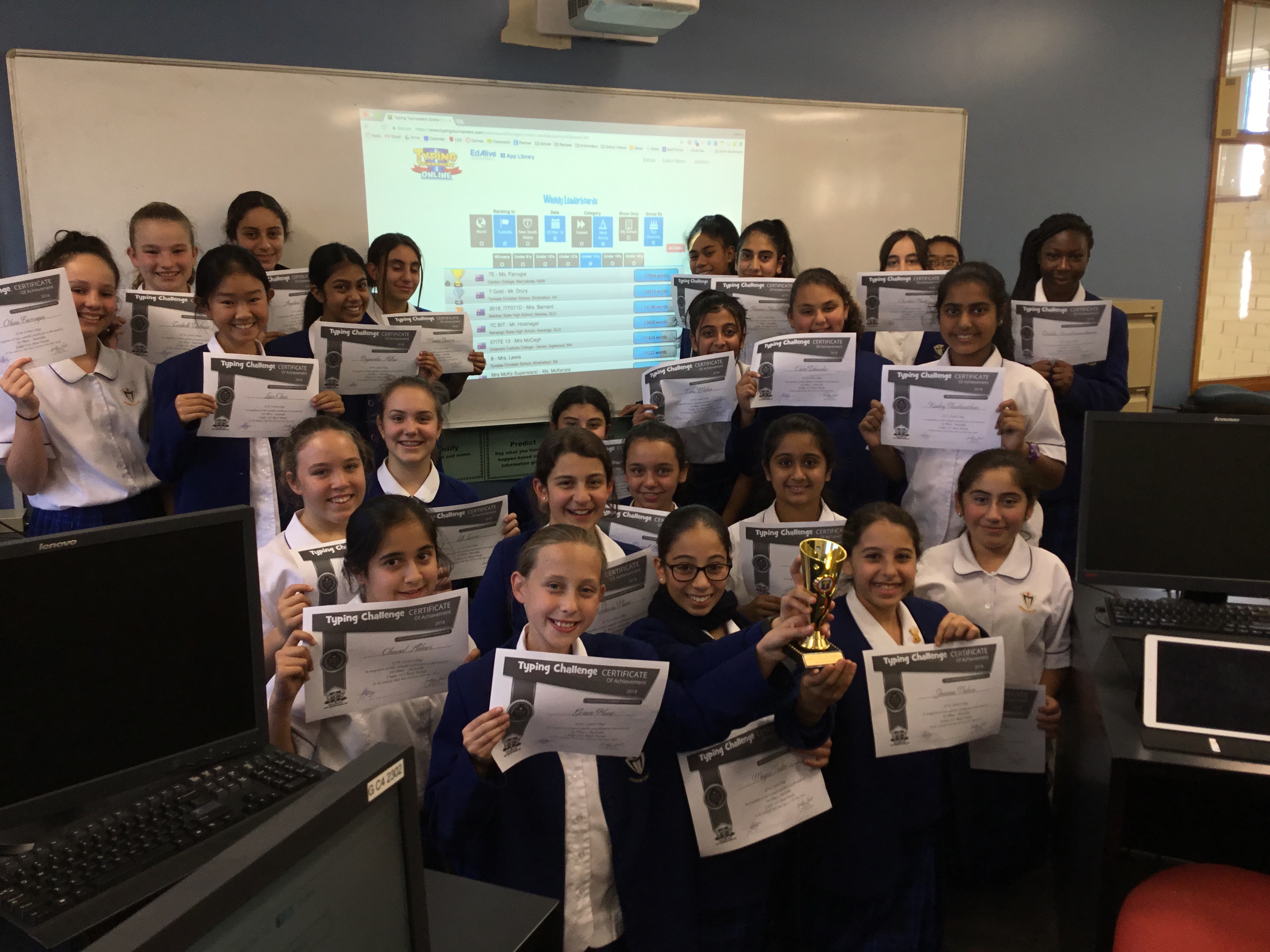 For the past few weeks Year 7 ICT classes have participated in an international online typing competition run by the company EdAlive.
Designed to help up-skill our students for digital tests like NAPLAN Online, the coming digital HSC and the many and varied school, test and work scenarios facing them throughout the rest of their education and on into life.
The complex high level kinesthetic skill of handwriting is universally taught via a structured learning programme spanning many years of schooling. Typically, it will feature increasing complexity and repetition commencing with a simplified font and progressing through intermediary stages to fully formed cursive writing. So too, good keyboarding skills need to be systematically taught. Left to their own devices children usually develop poor, inefficient habits that stymie their productivity for the rest of their education.
The competition focused around teaching students effective strategies for typing, by motivating them to use the right fingers on the right keys and ensure successful typing, and improved their efficiency is achieved.
With great determination, 7E9 was successfully awarded 1st place in the National 'Under 14's Most Words Correctly Typed' category. The girls received a trophy and a certificate from EdAlive and their success will be published on the monthly winners blog.
I would like to say a big congratulations to the girls in 7E9.
Miss Farrugia | ICT Teacher
06 Nov 2023

This event will allow high school students and graduates the opportunity to have conversations and coaching sessions with experts from their desired field.

08 Sep 2023

Apply for the 2024 Teacher Scholarship Program today. Applications close Monday, 9 October 2023!