Cuberider Showcase
21 Nov 2017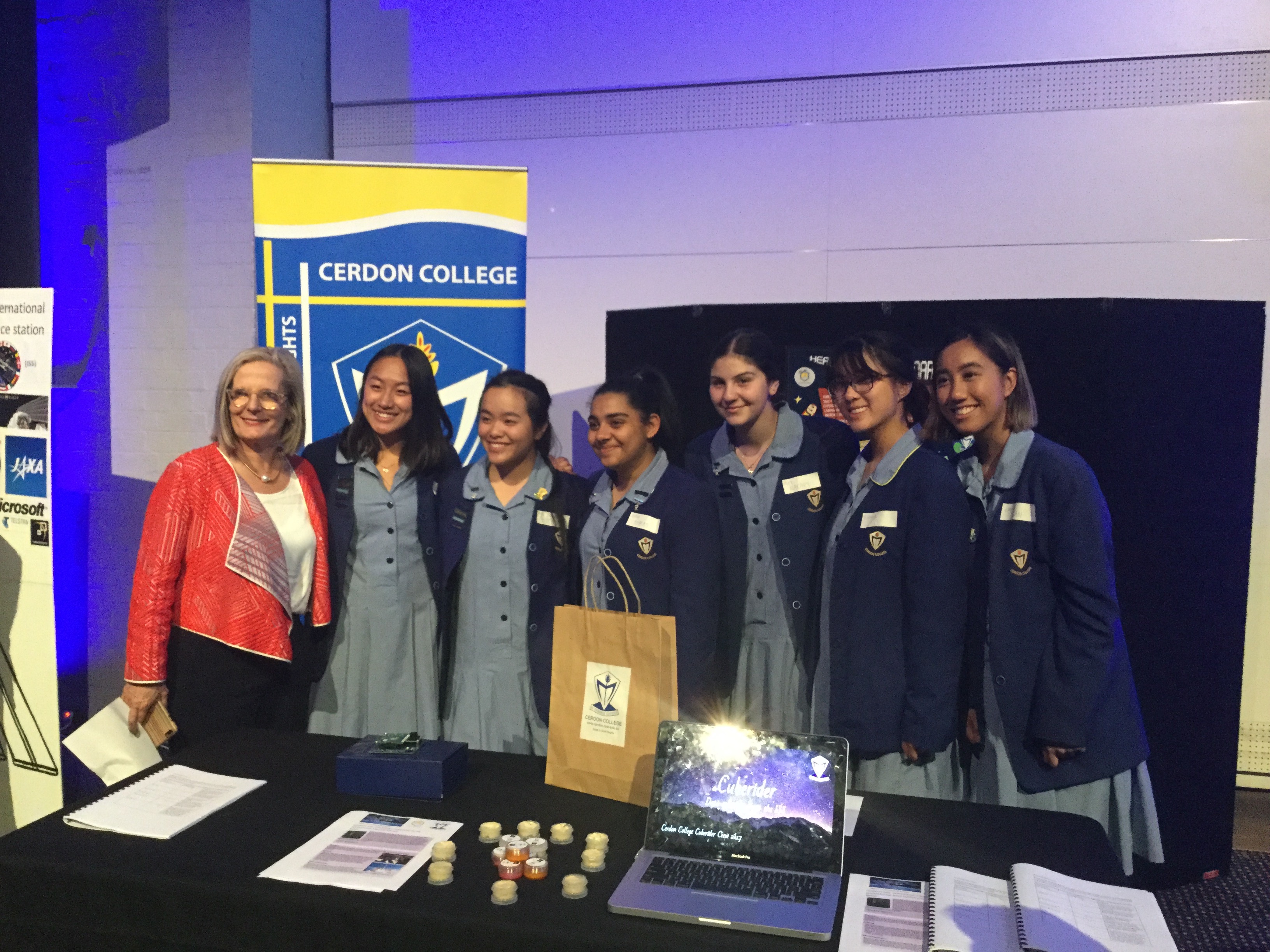 Our students had a wonderful time, speaking confidently about their experience during the Cuberider project and inviting guests to try out their prototype of a moisturizer suitable for space travel.
So impressed was a businessman that he offered the girls the opportunity to consider producing the cream using indigenous ingredients, with the possibility of featuring the product in the travel kit of first class travellers on QANTAS flights!
He described their efforts as 'inspirational' and a true reflection of STEM education in the real world.
This experience was truly an eye opener for our students as they realised the importance and impact of their learning…
'This was an incredible opportunity to celebrate the achievements of students and for students to be recognised for all of our efforts and endeavours'
Janine
'The night was very interesting and informative'
Anh
'It was a unique and incredible experience..I feel extremely grateful to be part of something so extraordinary'
Dima
'It was an amazing experience to showcase our efforts to politicians and business people'
Alex
'I found the experience to be very rewarding since I was able to meet and speak with some influential people and talk about our Cuberider project'
Flavia
An exciting experience where we were able to talk about what we are passionate about
Teresa
Congratulations to Flavia L. (Year 9), Alexandria M. (Year 10), Dima A. (Year 11), Anh N. (Year 11), Teresa T. (Year 11), and Janine U. (Year 11) for their efforts at the showcase and to Mr T. and Mrs A. for supporting the girls throughout their Cuberider journey.
06 Nov 2023

This event will allow high school students and graduates the opportunity to have conversations and coaching sessions with experts from their desired field.

08 Sep 2023

Apply for the 2024 Teacher Scholarship Program today. Applications close Monday, 9 October 2023!