Easter Liturgy
29 Mar 2018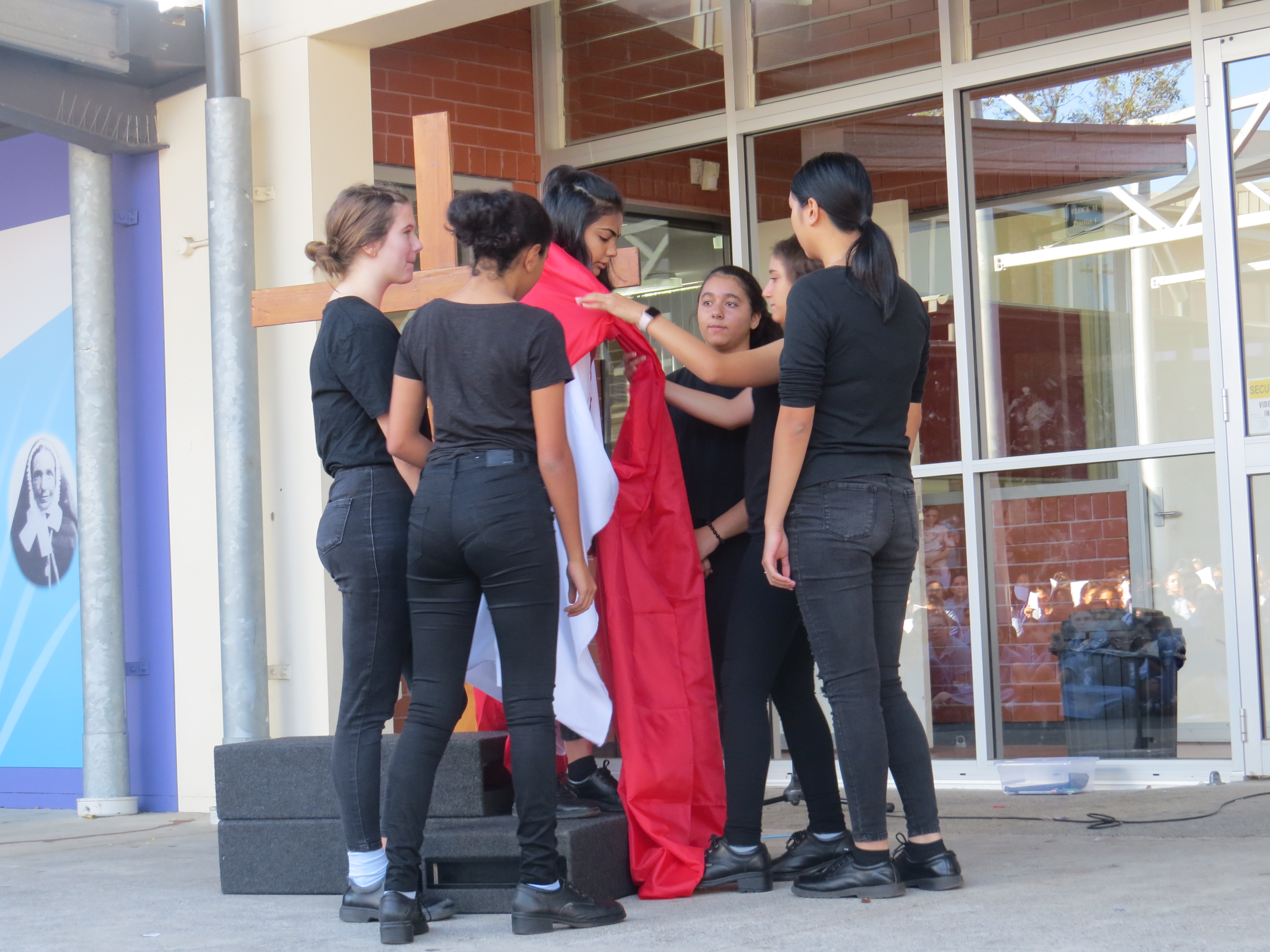 To mark the Easter Triduum, as a school community Cerdon College gathered in the Assembly Area on Wednesday for our Easter liturgy.
The Year 9 Drama class enacted various elements of the Passion of Christ which aided in providing a reverent atmosphere for the occasion.
We reflected upon the significance of the resurrection and prayed as a community.
The students were thanked for all of their efforts throughout Lent as they supported Project Compassion. Many classes engaged in fund raising initiatives that ensured that Cerdon could make a sizeable contribution to Caritas.
Our final prayer at the Liturgy:
God our Father, by raising Christ your Son you conquered the power of death and opened for us the way to eternal life.
Let our celebrations this Easter season raise us up and renew our lives by the Spirit that is within us.
Grant this through our Lord Jesus Christ, your Son, who lives and reigns with you and the Holy Spirit, one God, for ever and ever.
Amen.
06 Nov 2023

This event will allow high school students and graduates the opportunity to have conversations and coaching sessions with experts from their desired field.

08 Sep 2023

Apply for the 2024 Teacher Scholarship Program today. Applications close Monday, 9 October 2023!