Public Speaking
19 Mar 2018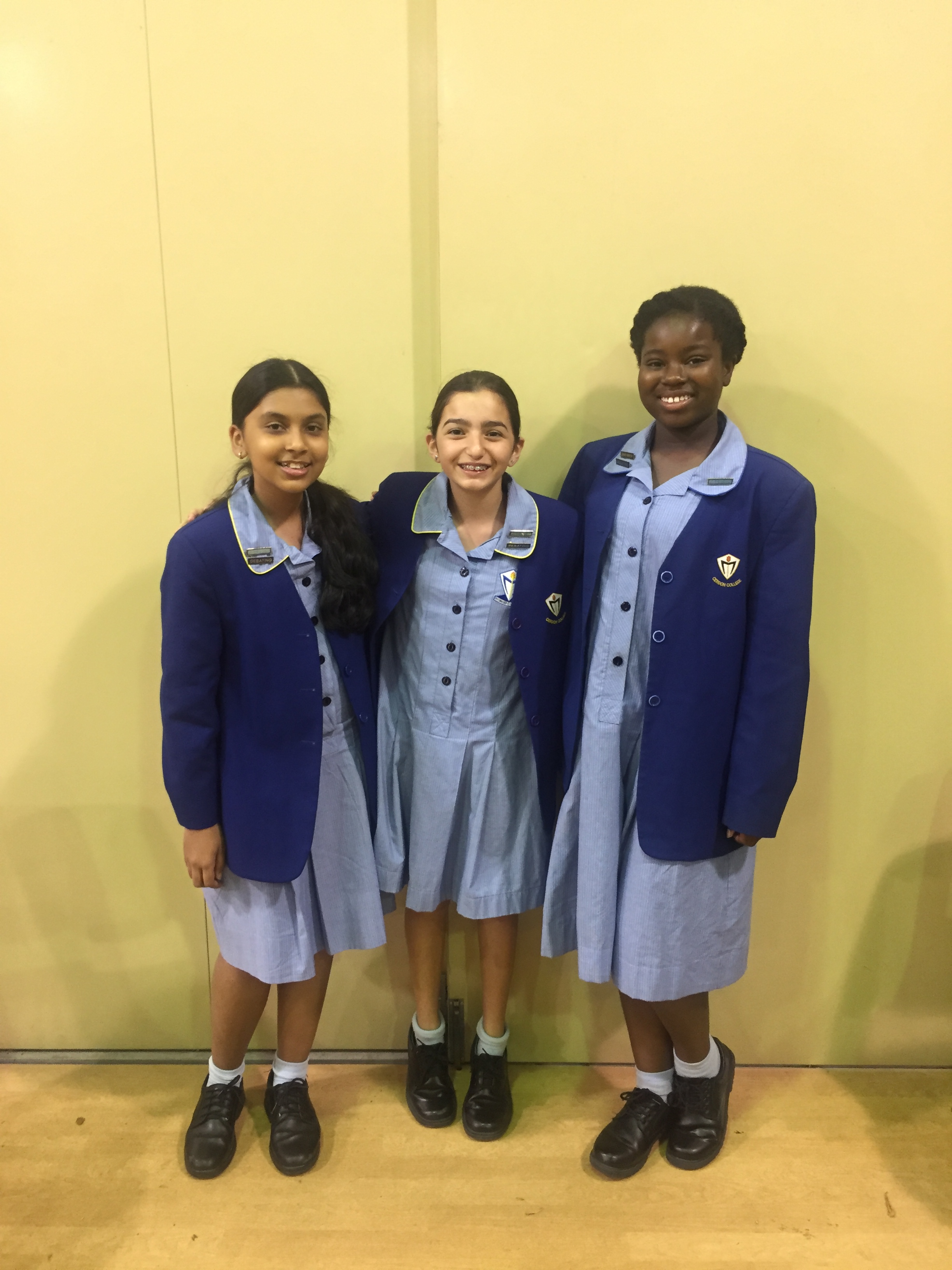 Public Speaking for 2018 was a great success for Cerdon College! We had nine girls representing the school in the first round of the competition at Mary Mackillop College, Wakeley.
Our Public Speakers were Siena Mia Agius & Anastasia Maugeri (Year 7), Rebecca Georges & Shannel Rajeswaran (Year 8), Sarah Denniss & Charlie-Rose El Riachi (Year 9), Monica Chan & Perpetual Nkatiaa Boadu (Year 11) and Kiranpreet Kohli (Year 12).
All students spoke well, with their intelligence and insightfulness shining through their speeches.
Three of the competitors, Rebecca Georges, Shannel Rajeswaran and Perpetual Nkatiaa Boadu, made it through to the Public Speaking Zone Final which was held at St Ursula's College, Kingsgrove. All three girls spoke well, putting forward their opinions and thoughts clearly and succinctly. Unfortunately, none of the girls made it through to the Zone Grand Final, but all nine competitors are to be congratulated on their fine effort, and the sophisticated and graceful way they represented Cerdon College. Well done ladies!
Marie Gerardis
Public Speaking Coach
06 Nov 2023

This event will allow high school students and graduates the opportunity to have conversations and coaching sessions with experts from their desired field.

08 Sep 2023

Apply for the 2024 Teacher Scholarship Program today. Applications close Monday, 9 October 2023!