Stage 5 TEA Competition Textiles Technology
11 Nov 2019
Arushi Kumar (Year 9) has placed second in the TEA Textiles Technology competition and will be exhibited in the 2020 TexStyle Exhibition at Ultimo and Chloe Adams (Year 9) was Highly Commended for her work.
Each year TEA puts together a design brief for the students to fulfil and this year the subject was " Cultural creations".
Arushi's work was based on her Indian culture. With a scratch-foam printed, red mandala design, this art piece was created using dyeing, sequencing, beading, and hand embroidery techniques. In the centre of the mandala is an embroidered outline of the Hindu god, Lord Ganesha, the remover of obstacles and deity of good fortune. The mandala, which traditionally represents the universe, has two layers which are outlined with bronze and maroon hand embroidery, and in each of the 28 petals, there are golden beads or sequins. The colour scheme of the golds and reds hold great significance to the culture as they are traditional colours.
Chloe's work was based on Japanese culture. She created a wall hanging of Japanese nightlife at the market. "My artwork is depicting a wonderful festival full of happiness and excitement. I chose the festival because I love how beautiful the lanterns are when they are hung up, and I love the crowded atmosphere. It makes the whole scene feel thrilling and alive. I also love the beautiful kimonos that people wear at festivals and wanted to incorporate it in my final design".
Congratulations to both girls on this fantastic achievement, in particular to Arushi as her design will also be on display at 'The Muse' Harris Street Ultimo in March 2020.
Mrs T Gosden (TAS Co-ordinator)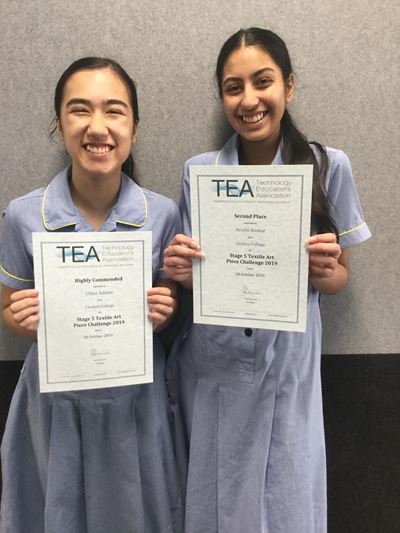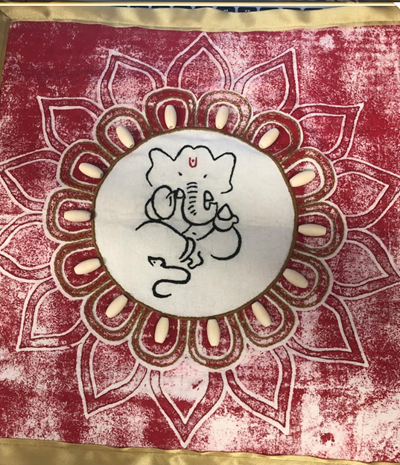 06 Nov 2023

This event will allow high school students and graduates the opportunity to have conversations and coaching sessions with experts from their desired field.

08 Sep 2023

Apply for the 2024 Teacher Scholarship Program today. Applications close Monday, 9 October 2023!