Sunny Side Up for Catholic Schools
22 Feb 2018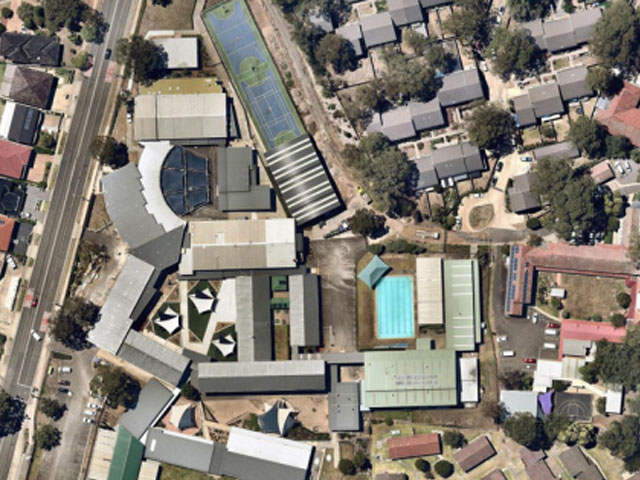 It is estimated the energy saved as a result of installing solar panels at 10 Catholic Schools in the Parramatta Diocese would result in 45% reduction of electricity consumed, resulting in a saving of $495k per annum.
Up to 10 Catholic Schools in the Parramatta Diocese will play a pivotal role in getting schools powered solely by renewable energy and teaching students about sustainability.
The Diocese has engaged corporate energy experts Verdia to conduct detailed site assessments and project scoping at 10 pilot schools in a bid to instal rooftop solar panels and upgrade the LED lighting.
Cerdon College, Merrylands Principal Patricia Baker said they are delighted to have been selected as a pilot school for this project.
"Given the rising cost of electricity in a school's limited budget, Cerdon College hopes to be able to make savings on its power bills while at the same time teaching students significant lessons on ways of reducing electricity consumption, efficient and renewable ways of producing electricity, whilst at the same time encouraging students to understand peak energy consumption times and relative costs of producing electricity," Mrs Baker said.
"The College hopes this program will enhance the existing STEM curriculum within the College and encourage a change in student's ideas regarding electricity usage."
Inspections of all the sites have just been completed. The focus for the inspections was to identify lighting equipment already installed, confirm technical feasibility and assess structural suitability of roofs to install recommended solar photovoltaic systems.
Catholic Education Diocese of Parramatta Infrastructure Program Manager David Cosgrove said the proposal would be to eventually roll the project out to all 80 schools in the Diocese.
"The lighting equipment recommended during our assessment is suitable for replacement of the existing fittings and will improve the school's learning environment," Mr Cosgrove said.
"This change provides reduction in glare, colour rendering improvement, reduction in electricity consumption.
"In addition, the lighting replacement program will reduce maintenance across all sites."
The schools on the pilot list include:
Holy Spirit Primary St Clair
Cerdon College Merrylands
St Paul's Catholic College Greystanes
Chisholm Primary School Bligh Park
Xavier College Llandilo
Caroline Chisholm College Glenmore Park
Catholic Learning Community of Stanhope Gardens
St Michael's Primary School Baulkham Hill
St Patrick's Marist College Dundas
Gilroy Catholic College Castle Hill
06 Nov 2023

This event will allow high school students and graduates the opportunity to have conversations and coaching sessions with experts from their desired field.

08 Sep 2023

Apply for the 2024 Teacher Scholarship Program today. Applications close Monday, 9 October 2023!