Year 9 Mary MacKillop Production
14 Aug 2018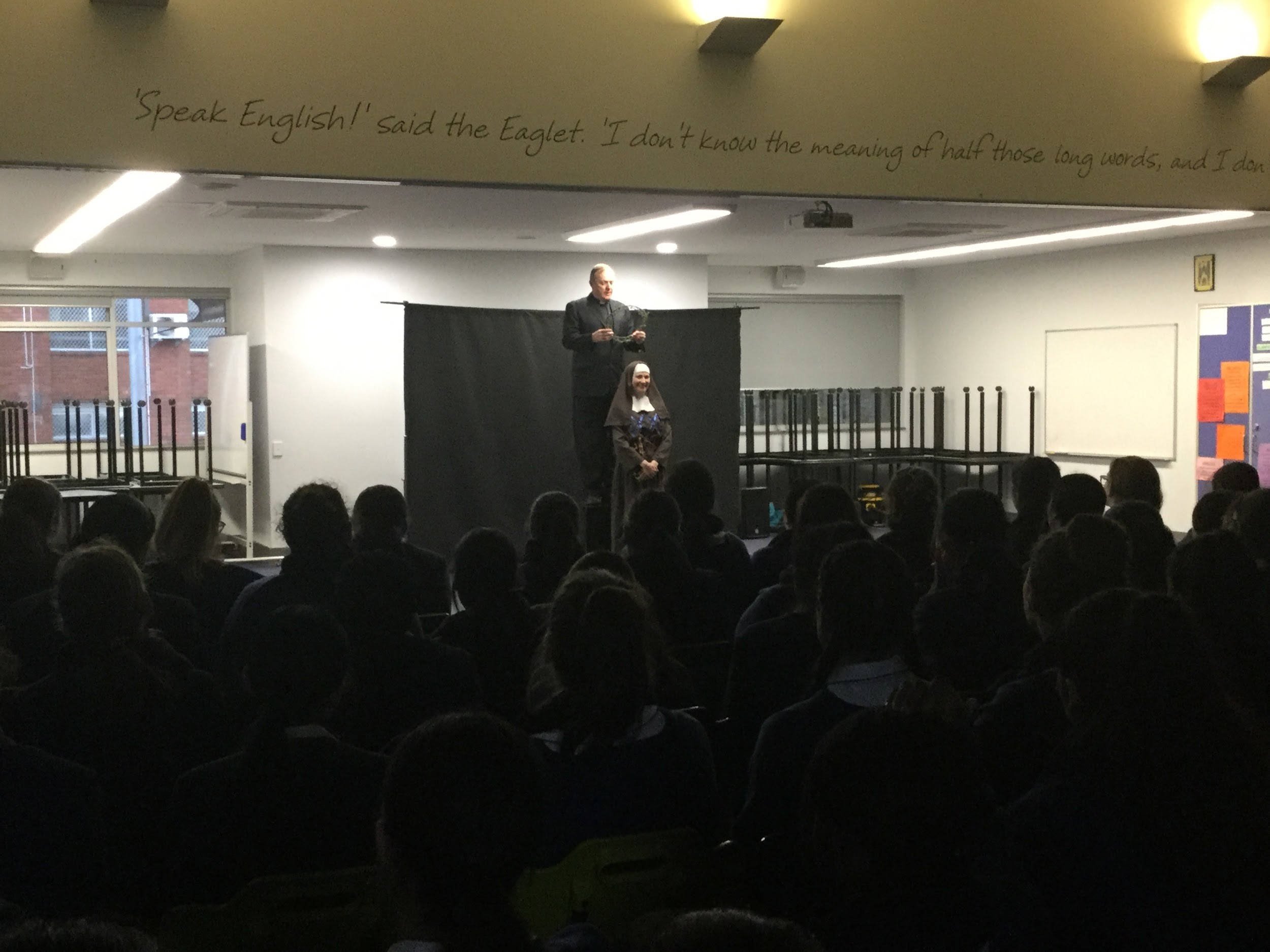 On the 6th August 2018, Year 9 was given the privilege to enjoy a play about the life of Mary MacKillop to enhance our learning in the unit 'Mary and the Saints'.
The play was enjoyable for all with good humour and engaging information on the incredible life of Australia's first and only saint.
Year 9 thoroughly enjoyed the way many audience members were asked to play roles of various people in MacKillop's life, which gave everyone a good laugh alongside learning many new things about the way MacKillop's life unfolded whilst carrying out her Josephite mission in Australia and Europe. Students realised she suffered many hardships including excommunication from the Catholic Church by dominant bishops and the Vatican and rejection of her Josephite fundamentals.
Despite all this, the actors did an extremely good job of showing us how MacKillop handled these adversities, and in turn why she is such a good role model for us as young Catholic women. Year 9 also had their learning enhanced through the many questions both staff and students were able to have answered in an informative and helpful manner, reinforcing their understanding of Mary MacKillop, the Josephites and sainthood.
On behalf of all the Year 9 staff and students, we would like to thank the actors for coming out and being able to present their very informative and appealing production for us.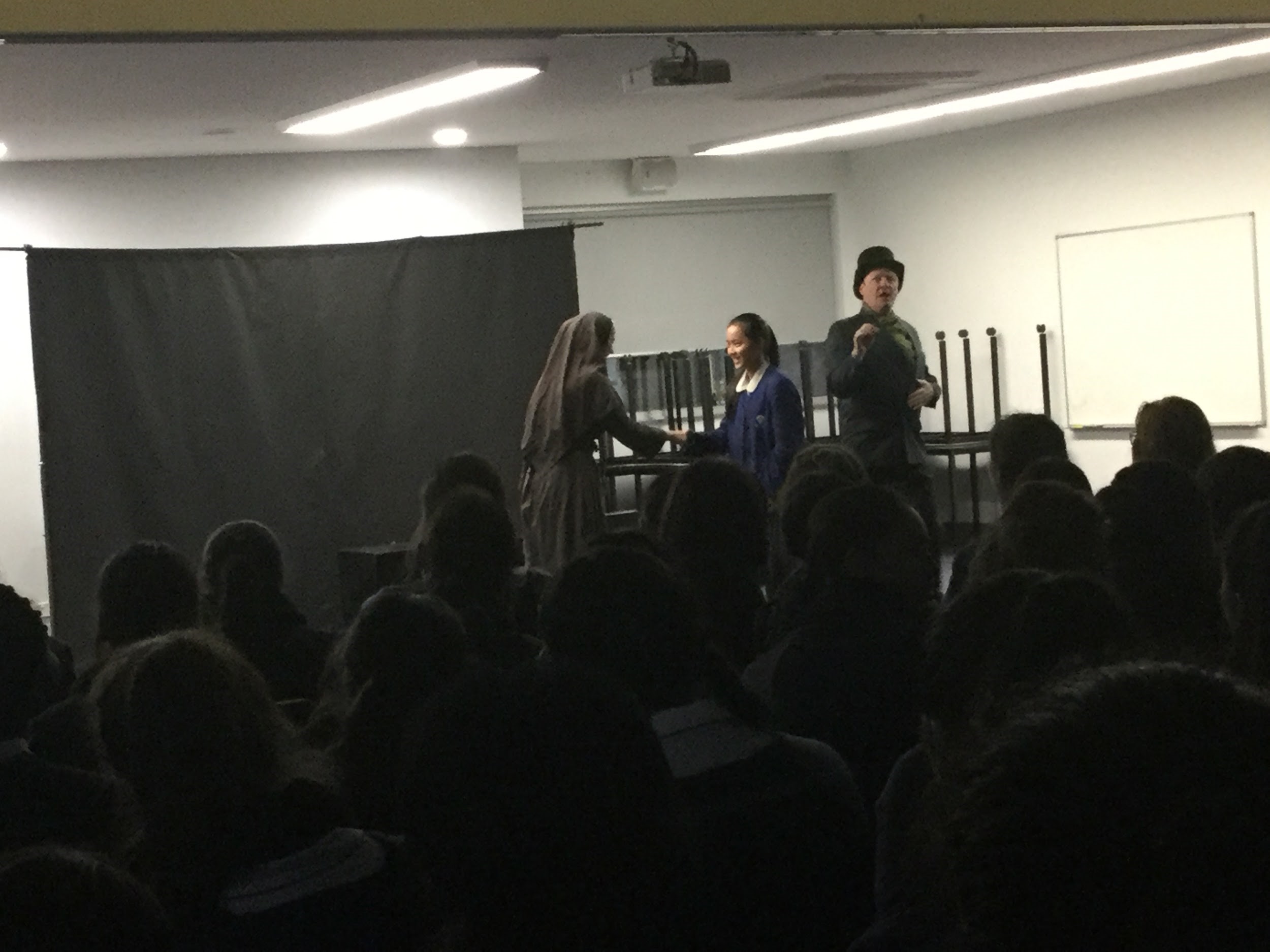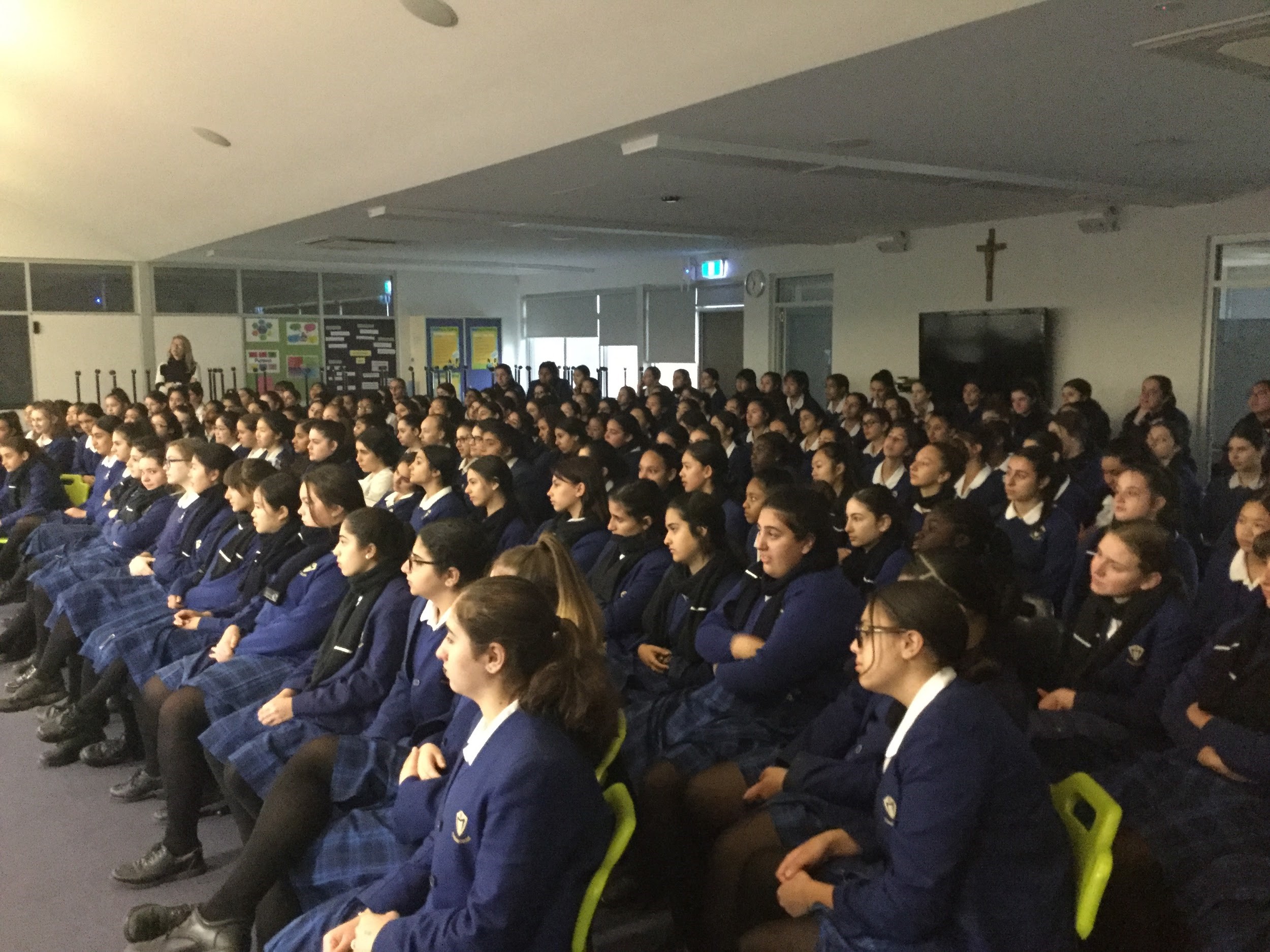 Bianca Simonetta
06 Nov 2023

This event will allow high school students and graduates the opportunity to have conversations and coaching sessions with experts from their desired field.

08 Sep 2023

Apply for the 2024 Teacher Scholarship Program today. Applications close Monday, 9 October 2023!