Cerdon Vacanze 2019
28 May 2019
The Italy trip 2019 was an unforgettable journey filled with excitement, memories, culture and great food!
Our journey began on a long flight that had us all waiting impatiently to arrive at our destination.
After many long hours, thirty of us stepped off the plane into what would be our home for the next two weeks. Little did we know of the amazing adventures and memories that were ahead of us, forming new friendships and growing our love for Italy.
Roma was the first city we would endeavour on our journey. For four nights, we lived, ate and acted like Romans. Visiting sites such as the Colosseum, Roman Forum, Pantheon, Trevi Fountain, Spanish Steps and The Vatican.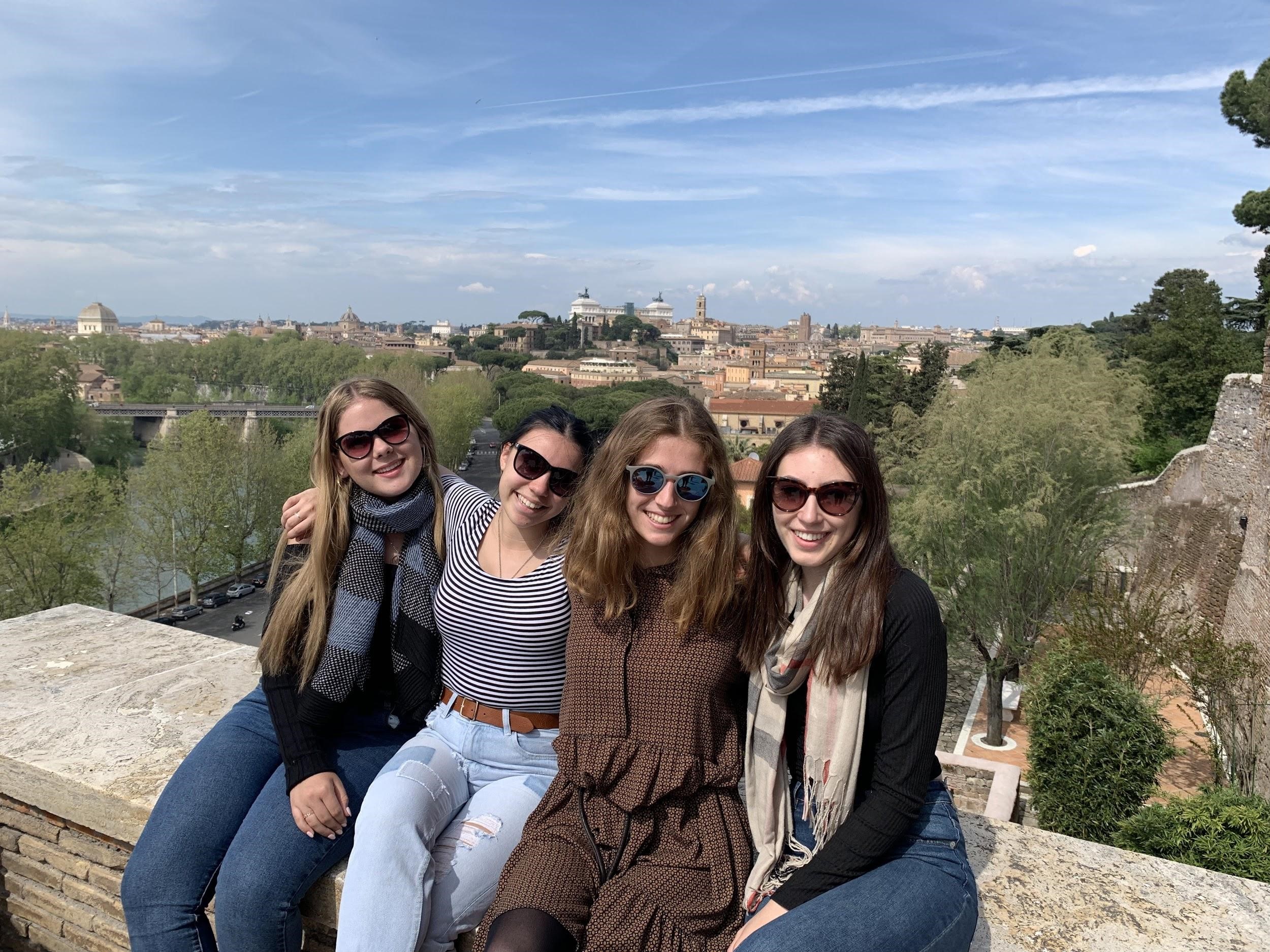 It was in Roma we all discovered our love for gelato that was carried on during the trip. The constant busy and vibrant atmosphere of Roma was admired by us all. Whether you were visiting Roman Ruins or eating in a piazza, there was always something to do in Roma.
We were fortunate enough to meet with Lavinia, an exchange student from Roma who studied at our school last year for ten weeks. She took us all to the most beautiful orange garden that gave you a panorama view of the entire city. And just like that, our Roman Holiday had come to an end as we left for our next destination.
After a long bus ride listening to Baby K, we arrived at the historical site of Pompeii. Filled with history around every corner, we learnt about the city and its architecture. We were also educated about the volcanic explosion that wiped out the entire population and city itself. Standing in the ruins, we admired the history and opportunity to visit such a site.
We were back on the road in no time to arrive in Sorrento. The Amalfi Coast was something one could only truly appreciate in its presence. The tight winding roads, seaside views, limone, sunny weather, little markets and relaxed atmosphere truly made the city one of our favourite places.
We travelled along the coast and visited Positano and Ravello. Both cities exceptional in their own ways and forever holding a place in our hearts. The Ravello Villa was a favourite of mine! Sadly, we parted the Amalfi Coast after three days and continued our journey north.
Another bus ride and stops at our favourite auto grills that brought us all closer than ever.
(We loved the 'Italian' flavoured chips at these stops.) We arrived at the medieval hill town of San Gimignano, a society of the ages. In this small town, there are only 12 out of the 72 towers that remain from the 13th century. Our group had the great opportunity to be accommodated in Hotel Cisterna located in Piazza della Cisterna, one of the two principle squares in San Gimignano.
In fact, I was blessed with the wonderful view that overlooked this piazza from the hotel window! Due to us arriving on Good Friday, we were given the amazing opportunity to experience the Stations of the Cross after dinner. We discovered that our favourite spot in San Gimignano was the lookout where amidst the background we heard a man reciting the famous words of Dante. We sadly parted the beautiful medieval town early the next morning.
After this, we embarked upon another journey through Tuscany where we all shared our photos of the previous destinations among each other. We travelled on the Italian highways, known as an "autostrada" as we enjoyed the view of the countryside surrounding us. On the way to Florence, we experienced the culture of Siena for a few hours of the day.
The town, known for their annual horse race, 'Palio di Siena' was filled with culture. My friends and I had the opportunity to eat pizza (of course!) at a restaurant looking over the main piazza, Piazza del Campo. After this, we explored the town while trying to consume as many gelato cups and cones as we could! One girl ate seven scoops which I believe should be acknowledged.
We unfortunately after lunch parted from the town to head for another adventure, little did we know that it was going to be busier than our last destination!!
Florence's culture is depicted across the city. There are statues and paintings wherever you look. We spent three nights in this beautiful city exploring the many art galleries, squares and the markets during the day. We visited the Galleria dell'accademia, Uffizi Gallery, Piazza Della Signoria, Piazza della Repubblica, the leather markets and the Boboli Gardens.
The Gardens is definitely one of my favourite destinations due to the peaceful atmosphere once you reach the top of the hill. You are able to see the beautiful panoramic view of the city of Florence, as well as the gardens itself. We have much gratitude for the teachers for allowing us to have had that amazing opportunity, as it allowed us to appreciate the size of Florence.
The leather markets was definitely one of the highlights on this trip for us. We were able to shop while using our knowledge of the Italian language to argue for the cost to be lowered. Some wouldn't budge however many would bring down the price to 50%, a successful bargain! The girls were also able to experience Easter in Florence, attending a mass on Easter Sunday before our tour of the art galleries. By the early morning on the fourth day we were off once again, on our way to Verona.
Verona is a city to definitely visit if you love Shakespeare. We had the great opportunity of visiting the House of Juliet, having to battle the crowd to touch her statue for good luck! Signora Pecora, Signora Marando and Signorina Meduri allowed us to explore the house of Juliet and take photos on her balcony.
The view of the courtyard was spectacular, however we unfortunately struggled to walk around the crowded city with our umbrellas because of the rain. It was at these moments, people selling umbrellas made a great business with our group! We only were able to stay for around three hours in Verona due to the weather, so we continued our journey to Venice.
Our final two nights were spent in Venice. We explored their confusing city in the morning and acted like proper tourists by renting a thirty minute ride on the gondola in the afternoon. We were very fortunate with our gondolier as he sung for us beautifully and allowed us to switch positions every two minutes for the 'perfect' Venetian photo.
It was here that our group learned that the Venetians do NOT have a dialect, in fact it is considered that it is their own language from our tour guide. The city is magnificent, there were canals and bridges everywhere! But what did one expect as it is Venice afterall. All of the girls spent their last night in a large piazza with their friends, buying their final gelatos or mingling with their penpals from St. Patricks College. The next morning, we boarded a boat and sadly headed towards the airport. Everyone did not want to accept that our wonderful trip was coming to an end... and that we were to return to our classes by Tuesday.
However, arriving in Sydney after a long flight had everyone sighing in relief. Many of us were very excited to see our parents, brothers and sisters after two weeks of being VERY independent. We expanded our vocabulary throughout our trip, which I hope I can use again very soon! The phrases I used the most was, "Ciao, Potrei avere una pizza margarita per favore?" and "Ciao, Potrei avere un gelato alla vaniglia per favore?", which will stick with me forever.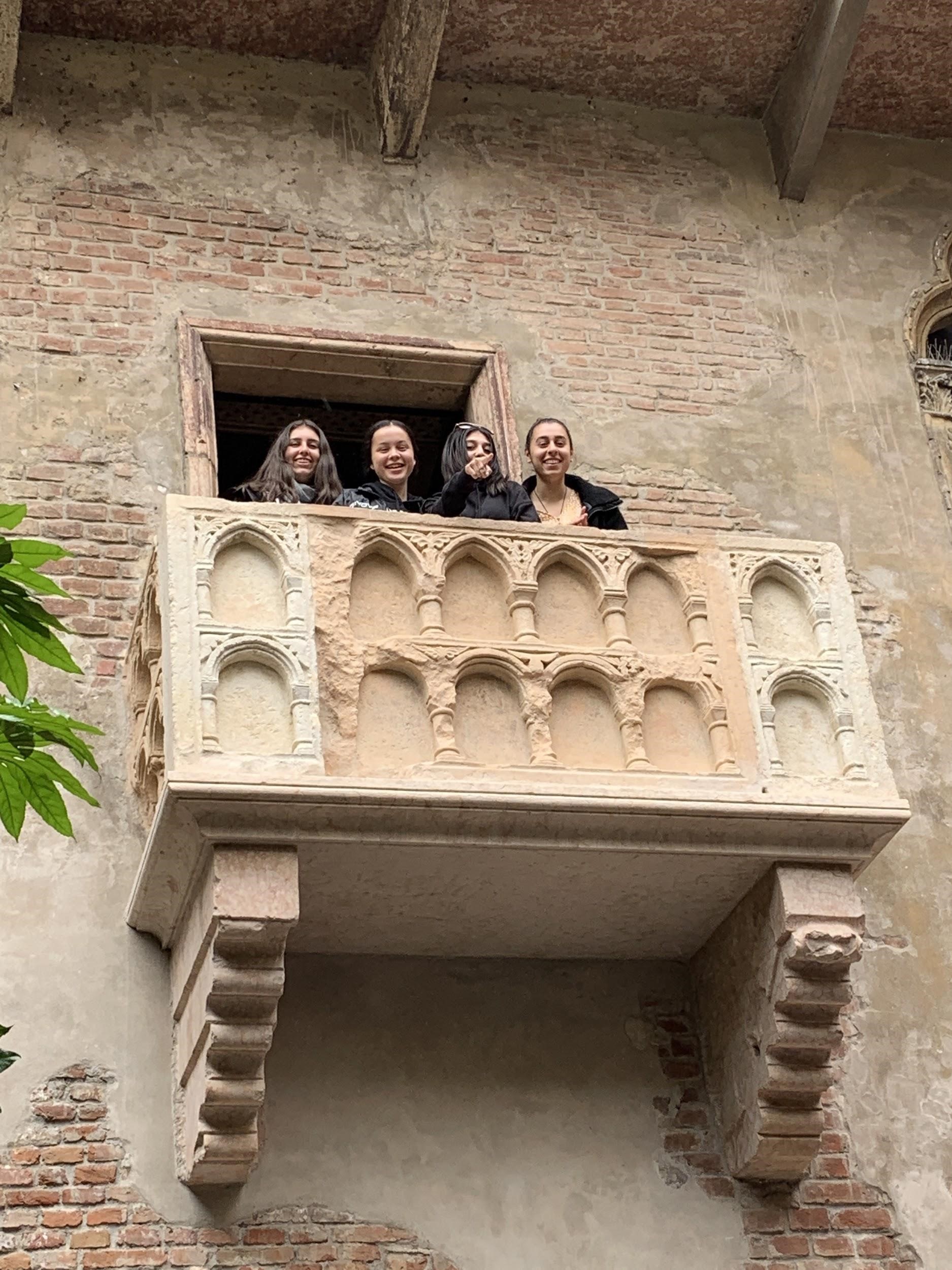 Although, we all miss Italy very much and remember it as our home for those two weeks. This amazing country will always hold a big place in our hearts.
We would like to thank Signora Marando, Signora Pecora and Signorina Meduri for allowing us to have this amazing opportunity. We are very grateful for all of the hard work and the effort they had put into organising this language immersion tour. Signora Marando definitely knew how to bring down the prices of extra entries, passes and offers so that it was affordable for everyone on the day.
The teachers were very generous and kind to take on a parental role for all of us during these two weeks, offering support as we travelled throughout the regions of Italy. We are also thankful for the parents that chaperoned on the tour, as they supported many of us when touring around the cities. All of us are forever grateful for this once in a lifetime opportunity that they made possible for all of us to experience.
Grazie mille, Emma Giudice & Katie Bell
(Year 11)