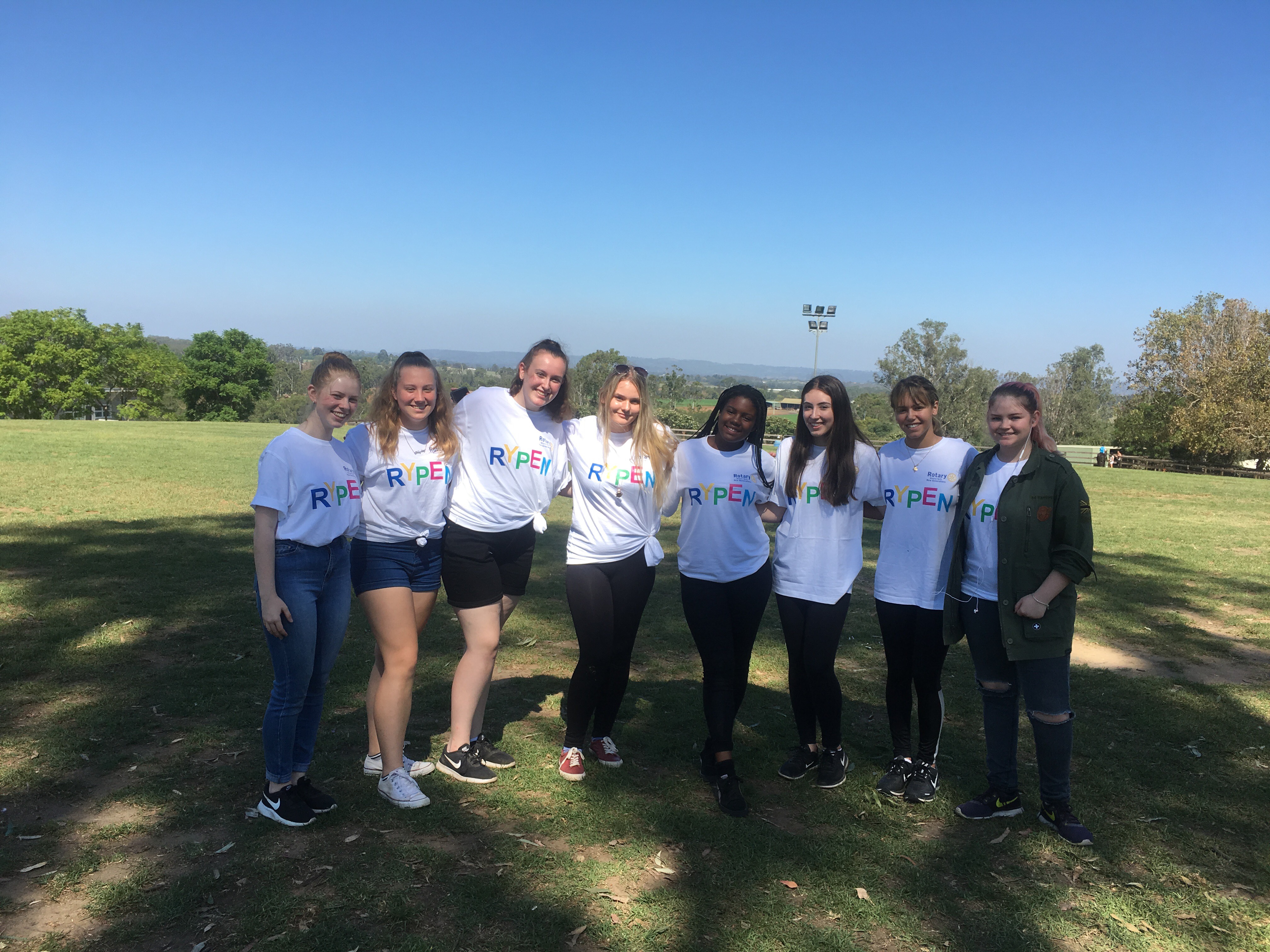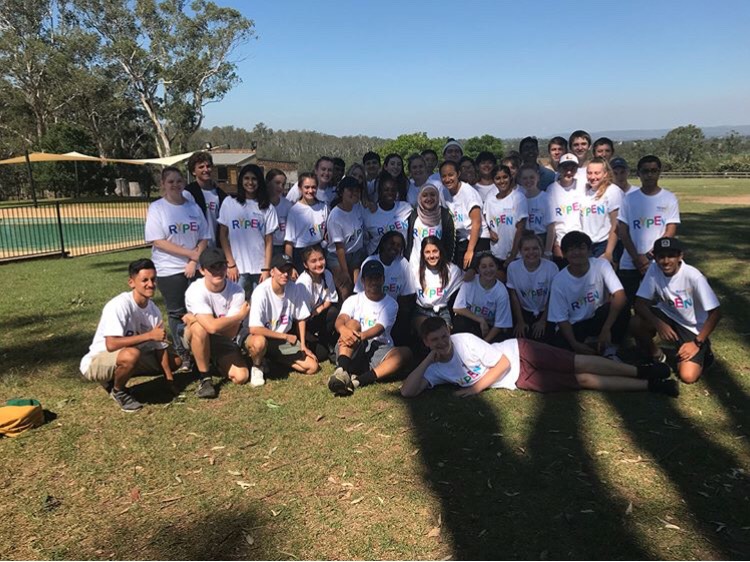 Last month three year 10 girls Sophia Vicic, Arielle Bergmann and Emma Giudice participated in the RYPEN camp.
This is a program which focuses on personal growth and self-belief. The girls had an amazing time and have shared some thoughts about their experience.
I went into the RYPEN camp feeling nervous and anxious but as soon as I stepped into the Teen Ranch I was welcomed with open arms. From the 'get go' everybody was so kind, caring and charismatic that it made all of my worries about the weekend vanish. We all got along so well, as we had similar interests and aspirations. The way we all 'clicked as a group' made the first few activities run smoothly as we were able to be ourselves in a non- judgemental environment. I gained new life lessons about resilience and persistence during the weekend as well. Through the talks, I learnt how important it is to bounce back, how things don't last forever and that no matter what gets in your way you always need to keep going. The many teamwork activities taught me that communication is really important in order to succeed as a team. The high ropes course strengthened team bonds as we all cheered each other on and encouraged each other to keep going. I myself am afraid of heights, and in successfully completing the course with the support of my team, I felt a lot more confidence in myself. Lastly, this weekend allowed me to make many new friendships and also build on previous ones. I am so grateful for the opportunity to attend such an amazing camp that has taught me so many new skills.
Arielle Bergmann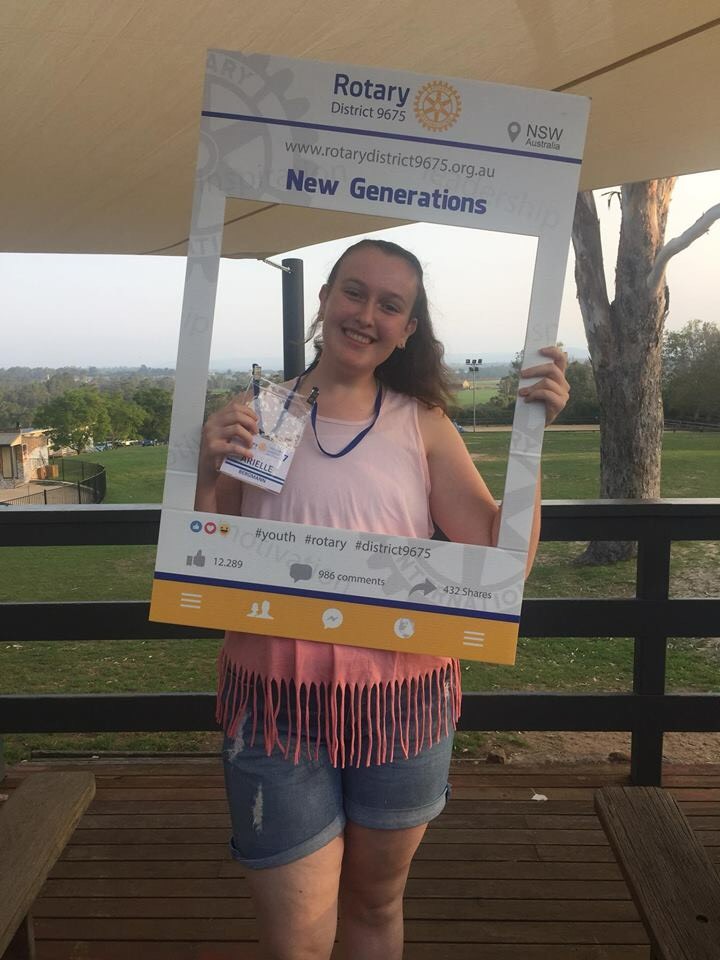 Prior to attending the RYPEN camp, I had a range of mixed feelings. I was nervous, excited, anxious and eager, to participate in this wonderful experience. When I arrived all the doubt and negative thoughts about the camp were immediately removed from my mind. Everyone was so welcoming, happy, excited and encouraging. The first night at camp was at first awkward, but as soon as everyone started to mingle, everyone started bonding over similarities and common interest. This made our first activities in our groups much easier as everyone felt as though they have known each other for their whole life.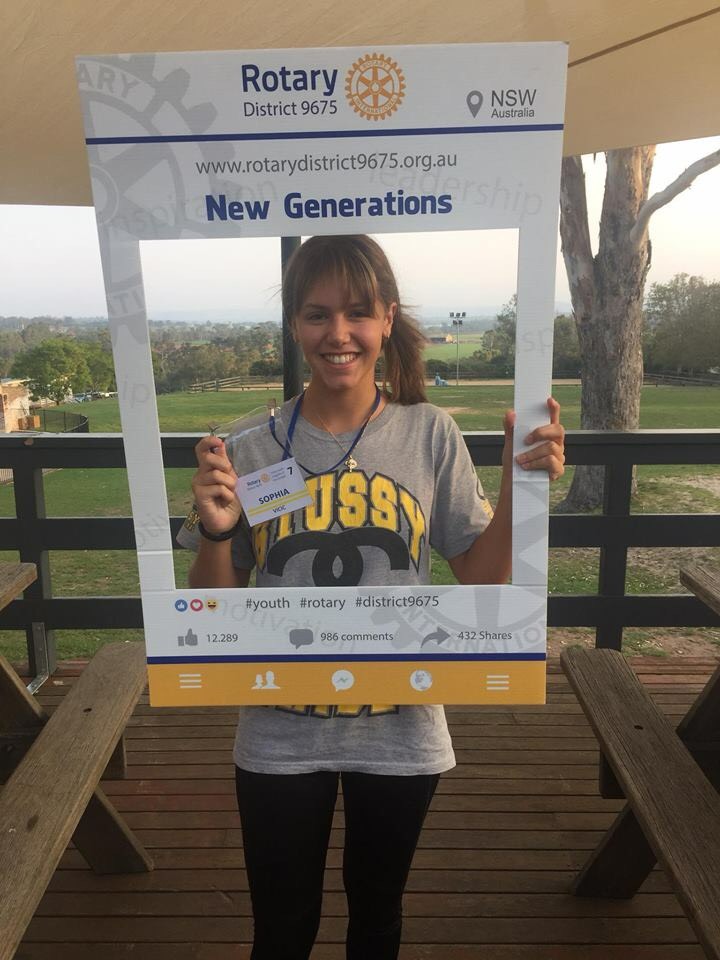 The second day was very inspiring as we had the wonderful opportunity to listen to three guests speakers, who all talked about the importance of inner strength and resilience. We were then tested to our limits in different activities such as high rope courses and small activities which involved using teamwork and good communication. I found these activities challenging at first, but once we had worked out a good system, they became easy to complete. Saturday night, was probably one of my favourite moments about the camp. We got to have a bonfire and roast marshmallows while listening to some people play their instruments. This was one of my favourite things we did because everyone got to bond with one another and listen to people as they shared their musical talents.
Sunday was a very emotional day for most people, it would be the last time we all got to spend time with one another. We spent the morning in our groups making a group painting which reflected what we learnt at the camp. Overall, the RYPEN camp was a amazing experience that I am very grateful to have had the opportunity to attend. The camp taught me the importance of friendship, good teamwork, inner strength and having resilience to overcome life's challenges. The camp has enabled me to build resilience, make many new friendships and confidence in myself. I am extremely grateful for Holroyd Rotary for sponsoring me to attend this amazing experience that I will never forget.
Sophia Vicic
The Rypen Camp was a life changing journey I'll never forget. It helped me learn that we all have the inner strength and resilience in us. I also learnt the valuable lesson of bouncing back, and that pain is only temporary; the storm will pass over. I was very nervous at first and didn't know what to expect of this three day course, but as soon as I walked through the doors I knew it was just the place for me. All the leaders, camp directors and other participants were warm and welcoming. I made many new friends and formed positive friendships that will always hold a place in my heart. Whether we were doing high ropes, painting, hiking, listening to guest speakers, creating team chants and playing games or activities, we were always working as a team. My team leader Nick always said "Teamwork makes the dream work." This stuck with me throughout the entire camp and allowed my group, The Flaming Roses, to successfully complete challenges and have a great time. The campfire on our second night was a great way for us all to bond and reflect on the many things we had been taught. Before we knew it, we had entered our last day. In our teams, we presented paintings that reflected our learnings and valuable life lessons taken from the camp.
After many photographs and devastating goodbyes we were on our way back home. I couldn't help but wonder in the car ride home how this camp had truly influenced and inspired me to have a positive outlook on everything in life. The good times and the bad, because it's on the bad days that we need the attitude we had on the good day to get us through. I'd like to thank Holroyd Rotary for sponsoring me to experience such an amazing adventure. It's definitely one I'll have with me forever.
Emma Giudice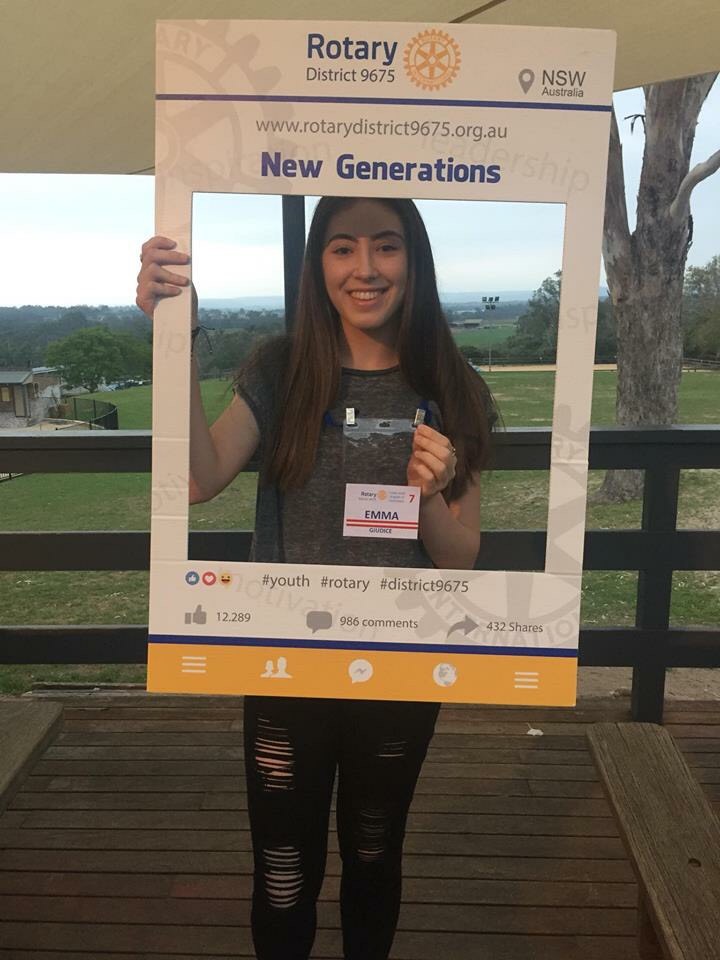 06 Nov 2023

This event will allow high school students and graduates the opportunity to have conversations and coaching sessions with experts from their desired field.

08 Sep 2023

Apply for the 2024 Teacher Scholarship Program today. Applications close Monday, 9 October 2023!